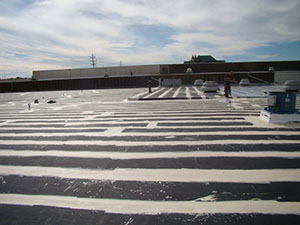 Roofing companies aren't a hard thing to come by if you're in La Crosse, WI or the surrounding areas, but if you're looking for reliable commercial roofing companies to properly handle your commercial roof, it's crucial to ensure you're hiring a true commercial roofing professional. Commercial roofing systems are unique, and they require far different solutions than residential roofing systems, especially because the majority of commercial and industrial roofs are flat or low slope roofs. Roofing Monkey has the roofing professionals you need to ensure you can continue to get a long, successful life from your roof and investment. We're here to be your go-to for all things involved with commercial roofing, reach out to us anytime at (715) 716 – 6493.
Quality Commercial Roofing Companies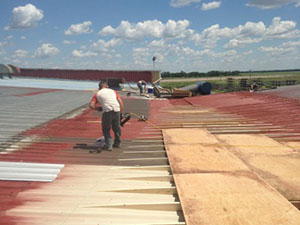 Because commercial roofing systems are so different than residential roofs, hiring the right team to inspect and assess your roof is essential to ensure the team you're hiring knows exactly what to look for. Roofing Monkey has a team full of roofing professionals that are trained in all areas and aspects of commercial roofing and you can rest easy knowing no issues will go unfound when we're inspecting your building's roof. Schedule an inspection with our professionals today and know your roof is once again fit to last!
After we inspect your roof, you'll receive a detailed report with our findings. We'll make sure you know of anything requiring immediate attention as well as anything that should be addressed soon down the road. Being proactive about the needs of your roof is a simple and affordable way to keep your roofing costs low and consistent and that continues to be our goal here at Roofing Monkey.
Call Today
Work with one of the leading commercial roofing companies in the La Crosse, WI area and let Roofing Monkey take on the needs of your commercial roof. With a complete list of roofing services and solutions at fair prices, you can count on our team to handle anything your roof might need with ease. From repairs and maintenance to restorations and replacements, we do it all and we're here to help you and your roof! Give us a call today at (715) 716 – 6493.