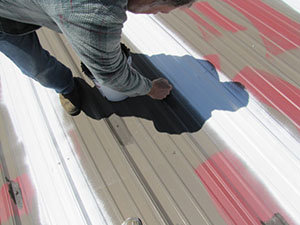 Needing commercial roofing services completed on your building doesn't need to be a stressor, in fact, your commercial roof was designed to last for decades so it only makes sense that it will require a bit of help along the way. Roofing Monkey is here when that help is needed, with a full list of commercial roofing services, we'll inspect your roof and make sure it gets exactly what it needs to last and keep things protected without question. Here in the Onalaska, WI area, the summer season will be here before we know it and that makes now an ideal time to make sure your roof is in its best shape! Contact our team today at (715) 716 – 6493.
Inspections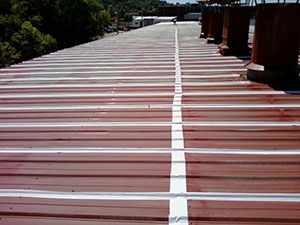 Roof inspections will always be a common service for our crew as we complete them before starting any other roofing service. Our thorough roof inspections let us all know what state your roof is in and what it requires to return to its peak performing condition. Once inspected, you'll receive a detailed report with our findings and any recommendations. Because we're a full-service roofing contractor, we can then get any necessary repairs or services completed so you can be left with a trusted roof atop your building once again.
Repairs and Roof Coatings
Roof repairs and roof coatings are items that when completed at the right times, can actually help you maximize the life you see from your current roof. Here at Roofing Monkey, we make it a goal for every customer to help them see the most from their investment and we use only high-quality roof coating solutions that will help your old roof perform like a brand new one! Restore your roof with a quality coating from our team and know your roof is ready for anything!
Reach Out Today
If you believe you have a roof that could benefit from commercial roofing services or repairs, just reach out to the roofing professionals at Roofing Monkey today at (715) 716 – 6493. We have a complete list of services available, from repairs to restorations to replacements, our roofers come equipped and ready for all your roofing needs in the Onalaska, WI area.