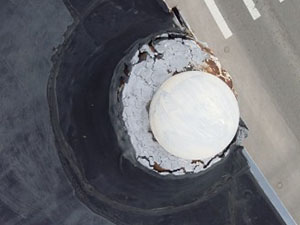 No matter what kind of roof you have keeping your commercial building safe, you can put your trust in the team at Roofing Monkey to be sure your roof gets the care it deserves so that your roof can keep shielding your building. We bring building owners and property managers in the Marshfield, WI community a full list of commercial roofing services and solutions that will let them know they are going to be protected year long. From our roof coating solutions to our rubber roof repair services, we've got you covered for what your roof needs and we will be sure your roof will last all season long. Your roof was made to last you for a long time and when you have the team at Roofing Monkey maintaining it, you will have a roof that will last you for that long time you got it for. For affordable and dependable commercial roofing services throughout the great state of Wisconsin, contact us today at (715) 716-6493.
Rubber Roof Repair Services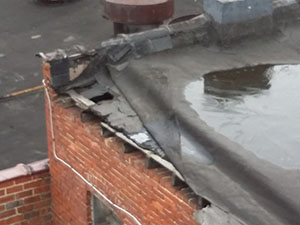 With the team at Roofing Monkey dealing with your commercial roofing needs, your rubber roof roof will be in the best possible hands. We are utilize commercial roofing products that are high in quality and products that have withstood the test of time. With our roofers amazing workmanship and our extremely high quality products, your roof is destined to be successful and that is what we aim to do for each roof we operate on. With high quality roofing products, you can sleep easily when you choose to hire the team at Roofing Monkey.
Complete Coverage
With Roofing Monkey, you won't need to stress about being recommended to a different commercial roofing company. Our team has the capability to deal with all types and sizes of commercial roofing systems and we will make sure yours get the individualized attention it deserves. Our list of services has exactly what you need to get your roof back on track. You can call the team at Roofing Monkey at (715) 716-6493 if you have any questions and our team will help you get the answer.