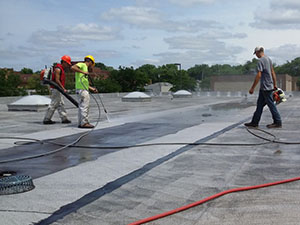 As a property manager or building owner, you know how much it takes to maintain your roof. The team at Roofing Monkey will make sure your roof is getting all the proper maintenance. We provide you with thorough roof inspections that will cover each and every part of your roof to be sure that no problems go unseen, you will also be receiving a fully detailed report with what our team found as well as suggested commercial roofing services.
With Roofing Monkey, one of our many goals is to be the top commercial roofing company in Onalaska, WI and surrounding communities. By giving reliable and trustworthy commercial roofing services, we are going to get there. You can call us at (715) 716-6493 and set up a time for our team to stop by and give you one of our estimates.
Where Should You Begin?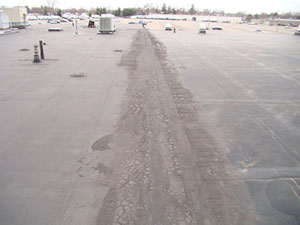 The initial step you should take is have a positive approach in the maintenance. Once the first bit of damage begins you need to call the experts at Roofing Monkey. Putting off needed repairs will only result in bigger issues as your roof gets older. Some problems aren't as visible as others which id why our teams roof inspections are so important. We are able to see what the tiny issues are that are virtually invisible by the naked eye, before they end up causing mass amounts of damage to your roof.
Once your commercial roof is on one of the maintenance plans we have, you can rest easy. Knowing that your roof is in good condition will allow you to solely focus on what is important for your business. Let the team at Roofing Monkey free up your time and assist you in not worrying about your roof. For A+ commercial roofing services you should call us at (715) 716-6493.
Quality Roofing Solutions
A few of the commercial roofing services we offer include:
Installations
Repairs
Replacements
Leak repair and detection
These services are provided for foam, metal, flat, or any other commercial roof. You can call us today at (715)-716-6493 and figure out how we can assist you.