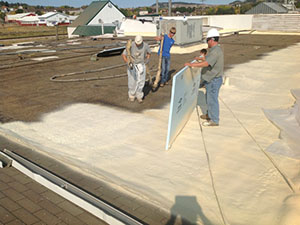 When you need commercial roofing services completed on your building in La Crosse, WI, Roofing Monkey is the team to call. No matter the size of your roof or the complexity of the repairs or services it requires, you can trust in our team of professional roofing technicians to get things handled quickly and effectively anytime we're on your roof. As a full-service commercial roofing company, we do it all and we continue to be here to help our customers get the most from their roofs. If you believe you have a roof due for service, give us a call today at (715) 716 – 6493, we'll gladly provide you with a free roofing estimate!
Start with Inspection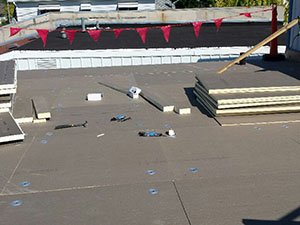 Anytime you call on us for your commercial roofing needs, we'll always start off the same way, with a thorough and professional roof inspection. This allows everyone involved to know the exact state of your roof and anything it might require to get back to peak performing condition. Keeping your commercial roof inspected on the regular is a simple and affordable way to stay ahead of the needs of your roof and will also allow you to maximize its life expectancy and with such a significant investment, who wouldn't want that? Put your roof in the hands of our roofers and know you'll soon have a roof you can trust in once again.
First Class Restorations
At Roofing Monkey, one of our most popular commercial roofing services continues to be our roof restorations, or roof coatings. We use American made products from Conklin roofing products and know when our roofing professionals are applying or installing these products, they will be set up for long term success just as they were intended. Learn more about the cost-effective, long term solutions we have available, call our office today!
Reach Out Today
Roofing Monkey is here for building owners and more throughout La Crosse, WI with a complete list of affordable, long lasting commercial roofing services. Don't let a roof in need sit untouched, schedule a professional roof inspection with our team today! Just reach out at (715) 716 – 6493 and rest easy knowing you'll soon have a roof ready to keep things protected properly.