Commercial roofing companies can be a lot different from one another. Unfortunately, a lot of them fail to provide consistent results. Roofing Monkey has a team of roofing specialists that always goes the extra mile for clients. If you are in Hudson, WI, you can speak with us today at (715) 716 – 6493.
Our Services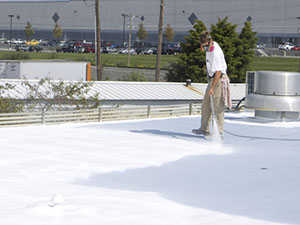 A commercial roof can need a number of different commercial roofing services as it starts to tack on the years. With Roofing Monkey, you can count on us for all your commercial roofing needs. We are a full-service roofing company with a knack for solving tough roof issues. Our services include roof repairs, roof coatings, and roof replacements.
Energy Efficient Roofing Systems
You might think that the only thing a roofing company has to do is keep a roof free from any leaks. However, there is a lot more that goes into making an exceptional commercial roofing company. Here at Roofing Monkey, we consider improving the energy efficiency of our clients' commercial buildings a top priority. Our energy efficient roofing systems will pay off for years to come!
Competitive Prices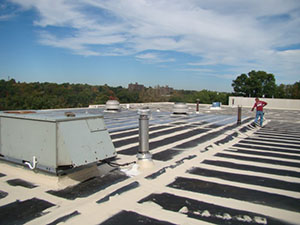 When hiring a roofing company, the quality of their work needs to be the top thing that is considered. Just because one company gives you a great price doesn't mean you'll be saving money. This is because if the project is not completed correctly, you'll wind up having to pay another roofing company to clean up any mistakes.
With Roofing Monkey, you'll get the best of both worlds because we provide first class roofing services at competitive prices. With our team on the job, you'll also save money in the long run since your roof will be fit to last longer. You can also count on us to customize roofing solutions that will better address your roof's unique needs!
Call Us Today!
Choose Roofing Monkey and you won't need help from any other commercial roofing companies. We are qualified to take on all sorts of commercial roofing projects. When you are in need of experienced commercial roofing specialists in Hudson, WI, you can reach us at (715) 716 – 6493 to set up a free roof inspection!