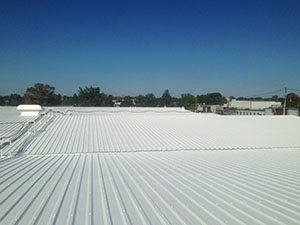 A roof coating is a great way to be sure your roof is watertight and ready for heavy storms. At Roofing Monkey, we offer flawless roof coatings that will get your roof back to the performance it had whenever you first had it installed. Roof coatings are just one of our many fantastic commercial roofing services that we offer to customers in Onalaska, WI and surrounding cities. To learn more about our roof coatings and other services we provide, give us a call at (715) 716-6493.
Make Sure Your Roof Is Ready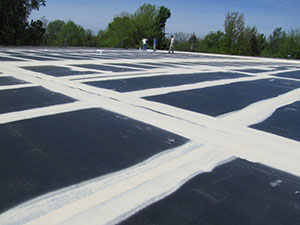 There is no better time to be sure your roof is ready to take on the spring and summer weather. Spring is here and that means that all the heavy rainfall and severe weather is coming up soon. This is a great time to have your roof inspected to make sure it is going to last and protect your roof the whole summer. While a roof coating is always great for your commercial roof at any time, it is especially great now because it will make sure your roof is watertight in one of the most wet times of the year.
Roof coatings provide a seamless, waterproof layer that will help defend your roof from the harsh summer weather. Coatings will also help your building be more energy efficient. This is because coatings could reflect close to 85% of the suns UV rays. Roof coatings are a cheaper commercial roofing service that can also prolong your roofs lifespan. Anytime you can put off replacing your current roof, you are saving yourself a lot of money and time. You can reach out to us and learn more about your choices when it comes to coatings and the many other ways our crew can assist you.
Summer Roof Coating
To have a roof coating applied to your Onalaska, WI commercial roof before the summer storms appear, call the team at Roofing Monkey at (715) 716-6493. We will set up a time for your roof to be inspected before we coat your roof. After we inspect your roof, we will talk to you about what your options are, and which ones are best for your roof and your budget.