Do you have a commercial building in Fall Rivers, WI that could use a new roof coating? Roofing Monkey offers cost-effective roofing solutions for business owners. Our team has experience restoring all kinds of commercial roofs, including TPO, PVC, and EPDM. For a free estimate on a new roof coating, reach out to Roofing Monkey today at (715) 716 – 6493.
Prolong the Life Of Your Roof!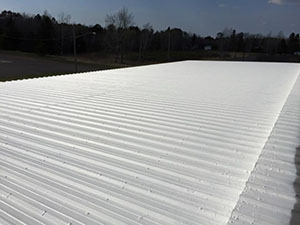 Getting a commercial roof replaced is expensive and can also be disruptive to a business. Ideally, your commercial roof will last a long time before needing to be replaced. A roof coating from the experienced team at Roofing Monkey will greatly improve the condition of your commercial roof, setting it up to last many years longer.
A roof coating is a lightweight and cost-effective solution that can solve a myriad of roofing issues. It offers seamless protection and can make a leaking roof seem like brand new again. Here at Roofing Monkey, we will be happy to give you a free estimate on a new roof coating!
Lower Energy Costs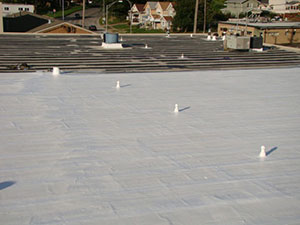 The team members at Roofing Monkey are also trying to help our clients save on their commercial roofs. A roof coating will not just help you get more years out of your roof, but it will also have a positive impact on the energy efficiency of your commercial building. Its reflectivity will help protect your roof and building from the heat of the sun.
Why Roofing Monkey?
There are usually several options to choose from when you start searching for commercial roofing companies. Roofing Monkey stands apart from others with a team of seasoned commercial roofers, exceptional customer service, and great prices. We make getting a long-lasting commercial roof easy!
Call Us Today!
When a roof is restored at the right time, it can make a significant difference. A new roof coating will help prevent new roof issues from forming and will help your commercial roof last far longer. Roofing Monkey is the top option for the people of Fall Rivers, WI. If you would like to learn more about the services that our company offers, please give us a call today at (715) 716 – 6493.