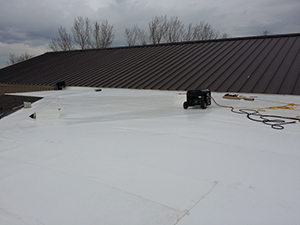 For a commercial roof to last for a long time, it must be treated with high-quality commercial roofing services as soon as the need arises. There is a range of roofing services that your commercial roof could need—repairing, coating, leak detection, and more. However, regardless of the type of service you need, the expert team at Roofing Monkey has got you covered. They have a wealth of expertise backing them when it comes to commercial roofing services. So, they continue to raise the bar every time they step onto the field. So, if you are a commercial building owner in St. Croix, WI, just get in touch with us any time at 715-716-6493!
An In-Depth Roof Inspection Service
For any roofing service to succeed, the craftsmen concerned with it must commence with a roof inspection service. So, the roofing specialists at Roofing Monkey always start off each and every one of their services by conducting an in-depth evaluation of your roof. They inspect every single corner of your roof to determine the actual cause of concern.
Flawless New Roof Installation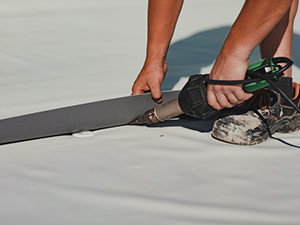 If your commercial roof is yet to be constructed and you want a long-lasting roof on top of it, the roofing technicians at Roofing Monkey can certainly help you out. As soon as you choose to give them a bell, they will offer you a custom-tailored estimate and make sure that your roof installation project is completed in a mistake-free manner.
Roof Repairs, Coating, and Replacement
If your commercial roof is in a vulnerable condition, you can still feel free to call us. Based on the current state of your roof, you could even require a repair service, replacement, or coating. No matter what it is, you can entrust our craftsmen with your roof!
Call us today!
For quick and long-lasting commercial roofing services in St. Croix, WI, the commercial building owners of Wisconsin and the vicinity can reach out to the tried and trusted roofers of Roofing Monkey at 715-716-6493!