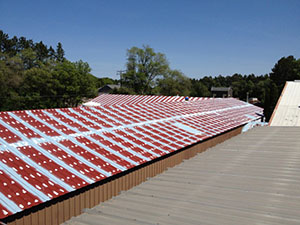 When you have a professional commercial roofing contractor ready to help you when you are needing them, you are letting yourself have a peace of mind that you should have. At Roofing Monkey we are aware that your roof is a big investment, and we will always be here for you to help you with your commercial roofing needs. With such a big investment, it makes sense that you want to get as much as you can out of your investment. Your roof was made to have a large lifetime and when you hire the crew at Roofing Monkey, they will do all they can to make sure your roof has a successful and large lifespan. We are proud of our crews great reputation that they have worked really hard to maintain and gain. We believe you will be astonished with our one of a kind workmanship and customer service. We are a full service commercial roofing company that can help you with whatever you need. Our highly trained contractors have operated on multiple different commercial roofs. The crew at Roofing Monkey will inspect your roof thoroughly and make sure its doing its job. If you are located in Marshfield, WI give our team a call at (715) 716-6493.
The Roofing Monkey Difference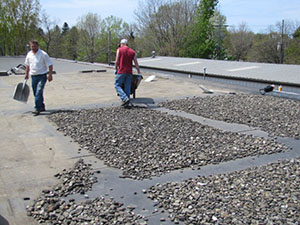 From the moment you hire our team, you will be considered as part of our family and your roof will be operated on as if it were ours. We like to build relationships with our customers and giving you stress free protection for your commercial roof. High quality workmanship and customer service are extremely important for us, but without have quality and dependable products, that means nothing. If you want to make sure you are in the best hands at all times and getting the best commercial roofing services and commercial roofing products out there, call us whenever.
Contact Us Today
Don't let the thought of commercial roofing services get you stressed, call the crew at Roofing Monkey and you can learn more about how we can help your Marshfield, WI commercial roof. You can reach us at (715) 716-6493.