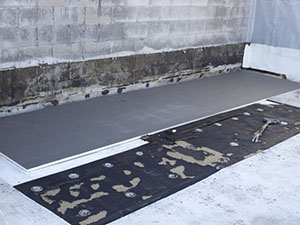 Single-ply roofing systems continue to impress roofing contractors, building owners, property managers, and more as they continue to prove their dependability year after year. With a long list of single-ply roofing options, you can be sure you are getting the roofing system best fit for your needs and your budget allowing you to truly get the most from your new roof! At Roofing Monkey, we have a roofing option that will work well for you and we're ready to listen to what you're looking for and give you the best options. From our cost-effective rubber roofing systems to our chemically resistant PVC roofing systems that are great for restaurants, aviation buildings, and more, we'll make sure your roof is ready to keep things protected for the long run! If you need help with your current roof or if you're looking to have a new roof installed in the Hudson, WI area, call the team at Roofing Monkey today at (715) 716 – 6493.
Full-Service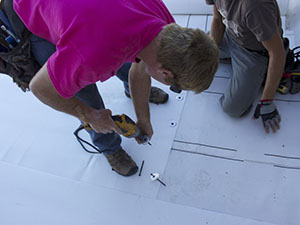 When you call on the team at Roofing Monkey, you can rest easy knowing you called on a team of professionals that will handle all your roofing needs with ease. Our complete list of commercial roofing services and solutions is available for all types of roofing systems. From new roof installations to leak detection or simple repairs, we handle all types and sizes of roofs and projects. As a full-service commercial roofing contractor, we're happy to be your one-stop shop for all things roofing throughout Wisconsin. Your roof is your building's first line of defense and if it has been compromised, the integrity of your building could be at risk. Don't wonder if your investment is ready to keep things protected, know that it is ready to get the job done right!
Reach Out Today
If you've been looking for single-ply roofing specialists in Hudson, WI or the surrounding areas, call on the crew at Roofing Monkey! Our roofers always make sure your roof  gets the specialized care it requires to keep things protected properly and we'll make sure any work we complete is fit to last for years. Don't question your protection any time of year, call Roofing Monkey anytime to schedule your roof for inspection or service today! Reach out today at (715) 716 – 6493.