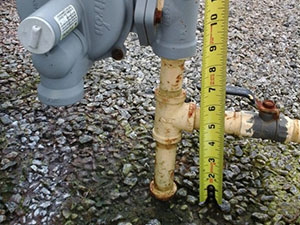 If you've been noticing your commercial building's roof seems to be wearing or aging, it doesn't have to be cause for concern when you have the roofing professionals at Roofing Monkey ready to assist! As a full-service commercial roofing company serving Marshfield, WI and the surrounding areas, we know what it takes to get long term success from your roof in our climate. While our area is beautiful, the weather we see during each season can be trying on our roofs. Keeping up on roof inspections is essential to helping your roof succeed and it's also one of the easiest, most affordable ways to stay stress free about your roof and its requirements over the years. Find out if your roof is due for inspection, give our team a call today at (715) 716 – 6493.
Inspect & Maintain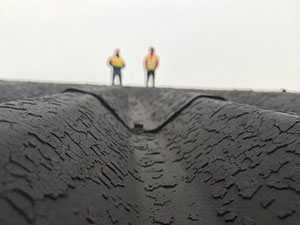 Roof inspections and maintenance are two things that when completed regularly can help you extend the life of your commercial roof, and with something that was designed to last for decades, who wouldn't want that? At Roofing Monkey, we strive to help our customers not only get the longest lives possible from their commercial roofs, but we work hard to ensure you can stay worry free season after season as well. Your commercial roof is a significant investment, but if you have it in the hands of the right professionals, it can be one that lasts for decades! With premature roof replacements growing year after year, know you can avoid this statistic when Roofing Monkey is regularly inspecting and maintaining your roof. We will catch issues early on which helps to keep them simple and more affordable! Get the best of it all when you call on the team at Roofing Monkey for any of your commercial roofing needs.
Reach Out Today
A professional roof inspection doesn't have to be a service you fret calling to schedule when you have the number for the team at Roofing Monkey. We specialize in commercial roofs in Marshfield, WI and we know that a simple roof inspection done a couple of times each year can help you extract the most from your roof and investment. Keep things simple and reach out to us today at (715) 716 – 6493.