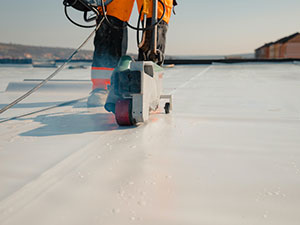 If you want your roof to function optimally for decades, you need top-grade commercial roofing services. There is a range of services to choose from, including coatings, repairs, leak detection, and reroofing. All of these can help extend the lifespan of your commercial roof. Here at Roofing Monkey, we provide our valued customers with top-quality customer service. Regardless of the roofing service you need, our proficient team can complete it with matchless quality and dedication. We work hard to provide commercial and industrial building owners with undisputed protection season after season. If you are a commercial or industrial building owner in Pine Grove, WI, call us today at 715-716-6493!
In-Depth Roof Inspection Services
An inspection is the most important component of any commercial roofing service. No matter what roofing type is on your commercial building, you can count on our skilled crew to perform an in-depth inspection. This will allow us to address the underlying problems of your roof. We'll propose the necessary solutions to avoid more serious issues in the future.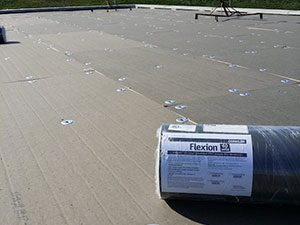 We generally recommend property owners schedule professional roof inspections at least twice a year. It is also a good idea to schedule an inspection after a major weather event. This will allow us to address and repair any damage that may have occurred.
Top-Quality Commercial Roofing Services
If your commercial or industrial roof encounters problems, we can either propose repairs or a roof coating. If the situation is severe enough, we might even suggest a complete replacement.
No matter what the case is, our renowned team always goes the extra mile to exceed your expectations. We use high-quality materials to ensure your roof stays in optimal condition for many years to come. See for yourself why so many in the state choose us!
Contact Us Now
The severe climate of Wisconsin can test the limits of your commercial roof. Therefore, you need top-quality commercial roofing services at your disposal at all times. If your commercial or industrial building is in Pine Grove, WI, you have no better choice than Roofing Monkey. Call us today at 715-716-6493! We look forward to working with you.