Are you in need of shingles for the roof of your commercial building? Well, there is no better option than Roofing Monkey because our team is ready to offer all types of shingle roofing solutions to the industrial building owners of Lakeland, WI. In your hour of need, we will be ready to serve you and help you save your huge investment. Hence, if your shingle roof is facing trouble, feel free to get in touch with us at 715-716-6493.
Trusted Team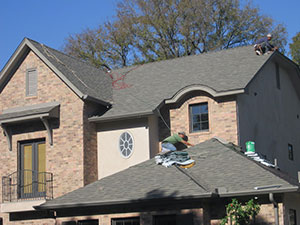 It is literally not possible for a roofing company to stay afloat for long if it doesn't deliver high-quality roofing services. Therefore, many roofing companies are going out of business very soon. Time and time again, Roofing Monkey has proved its mettle in the roofing industry of the region.
Shingles are our specialty.
Our tried and tested roofers have been dealing with the roofs in Wisconsin for many years, and this includes shingle roofs as well. Hence, you can rest easy knowing that our expert roofers are fully capable of ensuring your home gets the attention it needs. You can schedule a roof inspection with them, and once they have completed it, they will provide you with a no-obligation estimate.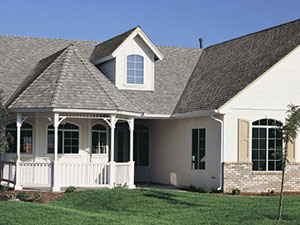 There are a great many problems, like wind or misplaced nails, that can make your shingles contract. At Roofing Monkey, our specialty lies in leak detection and repair. With our extensive diagnosis, we will determine precisely where the leaks are on your roof and how they can be dealt with.
The Best Roofers in Town
At Roofing Monkey, it is an honor for us to be able to serve our neighbors in Wisconsin. Our crew consists of experienced roofers who bring their A-game to the table every time they step onto the field. Besides their exceptional workmanship, commercial building owners in Wisconsin can rely on us to provide them with first-grade roofing solutions at affordable prices.
Call us today!
If your commercial building is located in Lakeland, WI, turn to Roofing Monkey for top-quality roofing solutions at affordable rates. Our qualified team has proven why they are amongst the best teams in Wisconsin. Ring us today at 715-716-6493 to have your roof inspected.