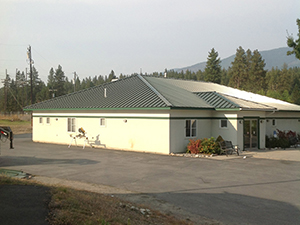 As a commercial building owner, you must pick your roofing material with care because it will have a considerable impact on the cost, aesthetics, functionality, upkeep, and durability of your new roof. When it comes to commercial roofing types, there is no shortage of options. Amongst these options, one of the most regarded is metal roofing. So, if you are based in Lakeland, WI, for all your metal roofing needs, Roofing Monkey is your best bet. Reach out to us at 715-716-6493 for more details!
The Advantages of New Metal Roofs
A top-quality metal roof that is properly installed should easily last four to five decades. Throughout this time, it will withstand just about everything—strong winds, water, snow—you name it. The longevity of metal roofing is because of its resistance to insects, mildew, fire, and rot. Furthermore, metal is one of the lightest roofing materials. Due to its light weight, it doesn't require a hefty investment in the construction and design of the supporting structure. Better still, the lightweight of a metal roof often makes it possible to use a lower number of roof support members.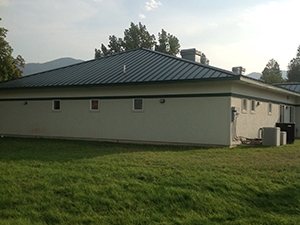 In addition to this, metal roofing is the most fire-resistant roofing type out there. They are not ignited by embers and flying sparks. Being non-flammable is also important because a roof's overall classification depends upon the materials underneath the surface that could be ignited by higher temperatures. Moreover, metal surfaces are reflective in nature, so they reduce heat gain during daylight hours. This property also lowers the amount of energy needed to keep a room cool during the day.
Moving on, due to the interlocking panels and the non-porous, smooth surface of a metal roof, rain and snow are unable to penetrate through the roof. Metal roofing also warms up quite fast in the sun and assists in speeding up the snow melting process.
Call us today!
As a commercial building owner in Lakeland, WI, who requires any sort of information on new metal roofing, Roofing Monkey has got you covered. Reach out to us at 715-716-6493 and acquire your project estimate!