Have a commercial building that needs a rubber roof repair? Roofing Monkey is the top commercial roofing company available to those in River Falls, WI! We make an effort to get out to people quickly so that we can get their roofs the help they need before the damage can spread further. To start, call us today at 715-716-6493 and set up a free roof inspection from our qualified team.
About Rubber Roofs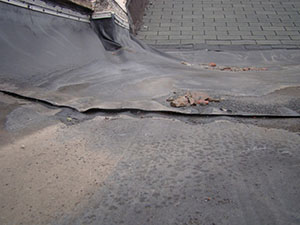 Rubber roofs can be susceptible to standing water, seam separation, and tears or punctures in the membrane. Regardless of the kind of problem, the experts at Roofing Monkey are prepared to help!
Our team will create a custom roofing solution that will have your roof exactly where it needs to be. Our services include maintenance, repairs, roof coatings, and roof replacements.
Honest & Effective
At Roofing Monkey, we take pride in being an honest roofing company. Our reputation is important to us. This is why we make an effort to be transparent and keep prices fair. Our experienced roofers are excellent at getting more years out of a commercial roof through a wide range of long-lasting roofing solutions!
Choose our team to inspect your roof every 6 months and your roof will hold up for a lot longer. We will be able to catch roof problems before they grow into something that becomes less manageable. Our crew members are exceptional at detecting roof leaks. We're always going to find the optimal solution for the unique needs of your roof!
Call Us Today!
When you are ready to get your rubber roof back into top condition, reach out to Roofing Monkey at 715-716-6493 for a rubber roof repair in River Falls, WI. Our roofing specialists have a long history of successfully solving all types of rubber roof issues. We look forward to getting your roof back to its former condition!