Need a team of reliable roofers for a roof inspection? Roofing Monkey makes it easy for those in River Falls, WI! Call us at 715-716-6493 to set up a free roof inspection from a team of reliable roofing specialists! We always make an effort to get out to people quickly since we know that many roof issues require immediate attention.
About Our Team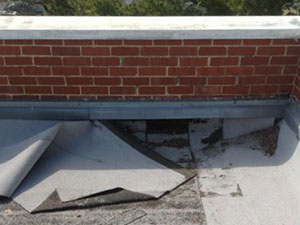 Roofing Monkey has built a solid name in the state of Wisconsin through flawless craftsmanship, friendly customer support, and excellent prices. We provide several commercial roofing services and can be counted on for timely project completion. If you believe that your roof needs some work, just give us a call from the top roofing specialists in the area!
Our roofing specialists have several years of experience in the commercial roofing industry. We are exceptional at detecting roof leaks and finding optimal solutions for any sort of commercial roof. On top of this, our team follows industry safety standards and can be counted on for roofing projects done the right way!
Roof Restoration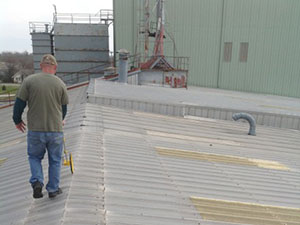 Our company is ready to help with anything that your roof may need. Roof restoration is one of our main areas of expertise. With a new roof coating, your roof will be fully protected for years to come. This is an excellent alternative to a roof replacement since it is easy and very cost-effective!
Jobs Done Right the First Visit!
A lot of people have had the experience of hiring a roofing contractor to fix a roof leak, only to find it leaking again the next time it rains. This is because a lot of roofing contractors are not great at thorough roof inspections and often come to the wrong conclusion. With Roofing Monkey, all roof problems will be found and addressed appropriately on our first visit out. This means no need for callbacks!
Call Us Today!
The team members at Roofing Monkey will continue to show why they can be trusted in River Falls, WI for first-rate roofing services. If you are interested in scheduling a free roof inspection, give us a call at 715-716-6493. Our top-quality roofing services are offered at great prices!