Spotting a trustworthy commercial roofing contractor in Lakeland, WI can often be a tiring task, especially given the range of available options. Normally, whenever you are looking for a list of roofing contractors, you need to focus on the concerned contractor's customer reviews. Luckily for you, customer satisfaction is one of the governing aspects, which makes it possible for Roofing Monkey to stand apart from its rivals. With a flawless track record of decades in the roofing industry, all the commercial building owners who have benefitted from our roofing services in recent decades speak highly of our exemplary customer service and contact us over and over for their construction needs. We feel the honor to be the primary choice for all their roofing needs. If you want to get started with our expert roofing team, feel free to reach out to us at 715-716-6493!
A Low-Cost and Comprehensive Maintenance Plan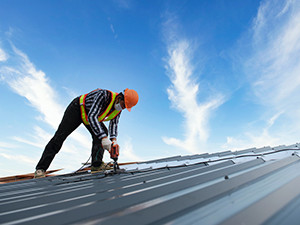 Your commercial roof is supposed to last for decades. However, to make sure that it is able to complete its default lifespan in a hassle-free manner, you will need to properly maintain it. Roofing Monkey is proud to provide comprehensive upkeep plans at affordable prices. Amongst the most highlighted features of these upkeep plans is a detailed roof inspection. By inspecting your roof, our roofing technicians are able to keep a track of your roof 24/7. Resultantly, whenever your roof needs any sort of repairs or a roof coating, for that matter, they will make the right recommendations.
Replacing the Roof
As soon as the standard lifespan of your commercial roof nears its end, your roof begins incurring a range of problems. For continued and unchallenged protection, you must have it replaced with a fresh new roof. Roofing Monkey is honored to bring you a state-of-the-art roof replacement service.
Get in Touch with Us Today!
Are you in search of a dependable and trusted commercial roofing contractor in Lakeland, WI? Well, Roofing Monkey is your choice. Employing a team of trained and insured roofers who can offer you long-standing roofing services. Reach out to us at 715-716-6493 and let us deal with all your roofing worries!