If you need a company that can handle a rubber roof repair in New Richmond, WI, Roofing Monkey is really the best option. We have proven our ability to resolve complicated rubber roof problems and will continue to do so at great prices! Call us at 715-716-6493 and our team will figure out the most effective way to improve the condition of your rubber roof.
Free Roof Estimates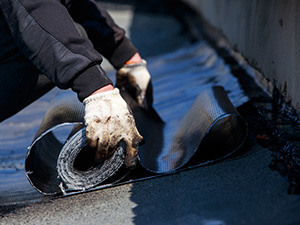 It can be hard to know what a roof needs until experts have had a look. If you are looking to get a free estimate, just reach out to Roofing Monkey in order to set up a roof inspection. Once our talented craftsmen have had a look at your rubber roof, we will be able to recommend the best service and provide a project quote.
Roof Restoration
When a roof has been needing to be repaired more and more, it's probably time to find a more effective solution. The roofing specialists at Roofing Monkey have had a lot of success restoring commercial roofs. We use roof coatings to seamlessly protect the roofs of our clients. This results in lower energy costs and prevents roof leaks!
Timely Roofing Services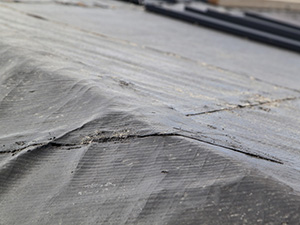 Having your roof's issues taken care of on time is important. The longer roof leaks are left to fester, the more expensive and challenging the repair will be. The people of Wisconsin can always rely on Roofing Monkey for timely roofing services. We will have your rubber roof fully repaired shortly after you give us a call!
Why Roofing Monkey?
There are many reasons why our company holds such a great reputation in the state of Wisconsin. We are known for our ability to install roof systems that are long-lasting, fire-resistant, and safe for the environment. Our team is always ready for the next project, so just give us a call!
Call Us Today!
Finding a roofing contractor that you can depend on whenever your commercial building needs a rubber roof repair can make life a lot easier. The people of New Richmond, WI can reach out to Roofing Monkey at 715-716-6493 for first class roofing services. We will have your rubber roof back in excellent condition!