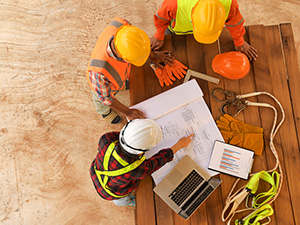 Having regularly performed commercial roofing services is a great way to remain worry free about your building's roof and for building owners, property managers, and more in the New Richmond, WI area, the roofing professionals at Roofing Monkey are ready to go to work for you. We strive to keep our customers stress free while staying confidently protected all year long and with a complete list of commercial roofing services, we've always got you covered. Don't let a roof in need sit, this can increase the costs and hassle quickly. Reach out to us today at (715) 716 – 6493, we'll be happy to provide you with a free estimate for your building's roofing needs!
Inspections and Maintenance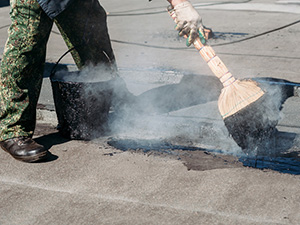 While we know your roof is a substantial investment, we also know that in the right hands, you can see your roof last for decades allowing you to get a great return on it. We offer roof inspection and maintenance programs that can be adapted to fit your roofing and budgetary needs while allowing your roof to stay in its top form season after season, and year after year. A roof that remains functioning at its best throughout its life will be able to have a longer life meaning you won't have to deal with a costly roof replacement for years!
Restore It!
Commercial roofs were meant to last, if yours seems to be aging or wearing quicker than it should, just call Roofing Monkey today to find out about our incredible roof coating and restoration services! Restoring your building's roof is a fraction of the cost of a complete replacement and it can help to keep your roof in prime condition for years while still delivering watertight protection. Roof repairs, replacements, and all other roofing services are available when you call on us as well. We're proud to be your one-stop shop for commercial roofing in New Richmond!
Call Us Today
Whatever the commercial roofing services are that you need completed on your building, you can trust in the roofing professionals at Roofing Monkey to get things handled in a quick and effective manner every time you call on us. For superior solutions in New Richmond, WI, call us today at (715) 716 – 6493.