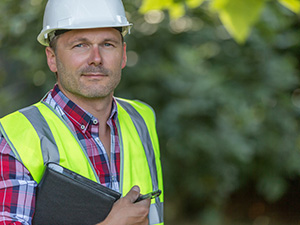 A trusted professional commercial roofing contractor is an incredibly valuable asset to have when you're a commercial building owner or property manager and for those in New Richmond, WI and the surrounding areas, your trusted crew is just a call away at Roofing Monkey. As a full-service roofing contractor, we're here to help with all your roofing woes and we work to ensure they don't come back anytime soon! Whatever the condition your building's roof is in, just give us a call today at (715) 716 – 6493 and rest easy knowing you'll soon have a roof you can trust in again.
Knowledgeable Roofing Experts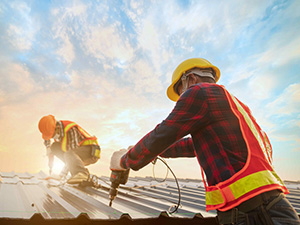 Here at Roofing Monkey, we know there is a wide range of commercial roofing systems available and our knowledgeable roofing experts always come prepared to deliver on the exact solutions yours requires. The cookie cutter approach may sound appealing, but it's one that just doesn't bode well in the roofing industry and that's why we continue to customize our services to better fit your roofing needs. Whatever type of roof you have keeping things protected, we'll make sure it can continue to do so properly.
Save With A Roof Restoration!
Roof coatings and restorations only continue to grow in popularity as they provide incredible benefits for your roof, your building, and your budget! At Roofing Monkey, our roof restoration services continue to be some of our most common and we know why. This service can help extend the life of your existing roof while prolonging the need for a complete replacement! With a fresh roof coating application from our crew, you could also soon see a drastic reduction in your energy costs which can help pay for the roof restoration itself! We're here to save you money and hassle, call us today and see if a roof restoration is the way you can do this!
Reach Out Today
When you're on the hunt for a reputable commercial roofing contractor in New Richmond, WI, Roofing Monkey is the experienced crew you can trust to handle any of your roofing needs with ease. We're here to keep you protected affordably and confidently, reach out today at (715) 716 – 6493.