Need a company to come in and put a new roof coating onto your roof? If you are in New Richmond, WI, look no further than Roofing Monkey! Our roof restoration experts will improve the condition of your roof significantly, and at a great price. To hear more about the benefits of roof restoration, just call us today at 715-716-6493.
Seamless Protection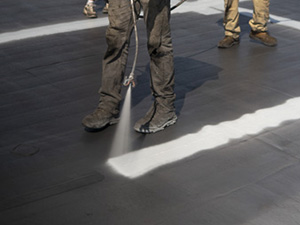 Once a roof coating is sprayed on, it forms a seamless membrane that is there to fully protect your building against roof leaks. This seamless protection is a safe and cost-effective way to keep your roof free from roof issues. A new roof coating can add more than 10 years to the lifespan of a roof!
Lower Utility Costs
A roof coating will help you save money on your roof, and also on utility costs! This is due to the reflective ability of a new roof coating. After we have applied a roof coating, your roof will do a better job of reflecting the sun. This means giving your HVAC units a break and saving a significant amount on monthly energy bills!
Other Services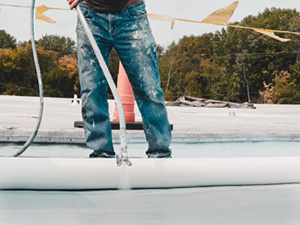 Restoring a roof is a great way to save money on your roof. However, this isn't necessarily the best solution for your roof right now. Leave it to the experienced craftsmen at Roofing Monkey to inspect your roof and figure out the right solution. We are a full-service roofing company, which means our roofers will be able to help, whether it's a repair, roof coating, or replacement!
Commercial Roofing Specialists
The craftsmen at Roofing Monkey have been taking on commercial roofing projects for quite some time now. We are used to tackling difficult challenges and can handle anything that your roof can throw our way! With Roofing Monkey, you can always expect timely project completion, excellent customer support, and superior craftsmanship!
Call Us Today!
When a roof coating is applied to a roof at the right time, it can help prevent a lot of costly problems from ever forming. This cost-effective solution is one of our specialties here at Roofing Monkey! For an estimate on a roof coating, start by giving our office a call at 715-716-6493.