Ready to get in contact with a roofing company so that you can set up a flat roof repair? If your building is in New Richmond, WI, the roofers at Roofing Monkey would love to help! It begins by calling our office at 715-716-6493 to schedule a roof inspection.
Roof Coatings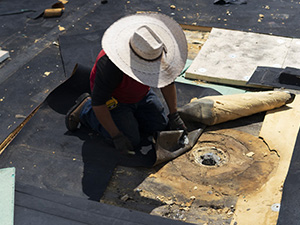 If your building has a flat roof that needs to be restored, you can count on Roofing Monkey to get the job done right! Our roof coatings lead to significantly longer-lasting commercial roofs. By hiring the craftsmen at Roofing Monkey to restore your building's flat roof, you will save on energy costs and prevent a premature roof replacement!
Flat Roof Experts
For many years now, the roofing specialists at Roofing Monkey have been working on flat roofs. Our team has experience with many different types of flat roofs, and the people of Wisconsin can rely on us for any sort of flat roof service. One of the most effective ways to ensure that your flat roof is getting what it needs is to schedule regular roof inspections.
Roof Leak Detection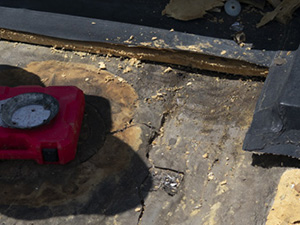 When people give the experts at Roofing Monkey a call, we will set up a roof inspection at a time that works best for you. When our talented roofers inspect a roof, they pay close attention and locate any roof leaks. Our roof leak detection services are thorough, which is why we have had great success solving a range of flat roof problems over the years!
Minimize Costs
Here at Roofing Monkey, saving our clients' money is always one of our biggest priorities. We minimize costs by maintaining roofs and keeping them in great condition for as long as possible. This comes with regular inspections and custom maintenance services! Plus, we're always looking for cost-effective solutions, such as roof coatings! We will leave your roof seamless, waterproof, and fire-resistant, all for a great price!
Call Us Today!
Roofing Monkey is able to deliver a number of different flat roof solutions for the people of New Richmond, WI. Whether it's a roof coating, flat roof replacement, or flat roof repair, our experienced roofing technicians have you covered. To learn more, you can call us at 715-716-6493.