When you need help from reliable commercial roofing companies, Roofing Monkey has you covered. We are the lead choice for the people of Tomah, WI, and we continue to impress with our flawless craftsmanship, exceptional customer support, and great prices. To get our experienced roofing specialists over to have a look at your commercial roof, call us at 715-716-6493.
Roof Restoration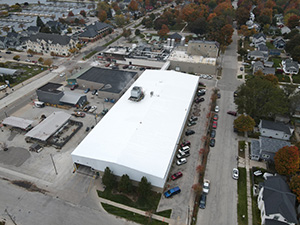 As a group of people that enjoys saving people money, roof restoration is always a possibility that we look into when we inspect a roof. If our professionals determine that restoring your roof is the best option, we can give you a quote on the project. Historically, our roof restoration solutions have led to much longer lasting commercial roofs!
Reliable Craftsmen
The roofers at Roofing Monkey have all been trained professionally and hold years of commercial roofing experience. Their knowledge, attention to detail, and dedication leads to flawless roofing services! Our phenomenal craftsmanship is one of the main things that makes us a top option in the state of Wisconsin.
Custom Roofing Solutions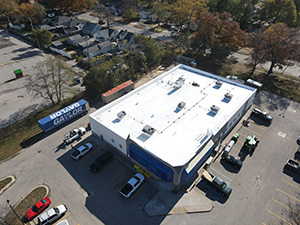 Every roof is different, and therefore we believe that solutions should be customized to suit the particular needs of each roof. Here at Roofing Monkey, we offer individualized attention to each customer that hires our team. Since our craftsmen are qualified in all types of roofing services, you can always depend on us to find the optimal solution.
Safety Compliant
Roofing Monkey maintains an excellent safety record, which helps give the people of Wisconsin peace of mind when they hire us for a project. A lot of contractors out there cut corners and do not abide by the industry's safety regulations. The roofing specialists at Roofing Monkey have been trained to remain safe on the job and complete projects the right way, free from any mistakes or accidents!
Call Us Today!
There are many commercial roofing companies in the U.S., and the quality between them can vary a great deal. If you want a roofing company with a proven track record for a job in Tomah, WI, it's best to go with Roofing Monkey. To hear more about what we can do to help your roof, just give us a call at 715-716-6493.