Roofing Monkey is the leading choice for the people of New Richmond, WI. As a commercial roofing company that provides thorough roof inspections for free, our team will be able to keep your roof's condition maintained. To schedule a free roof inspection, just give us a call at 715-716-6493.
Free Estimates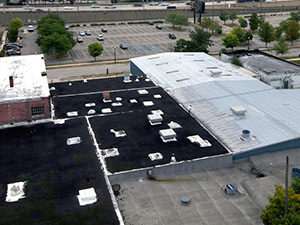 Once your roof has been inspected, we will let you know what we believe it needs and provide you with an estimate on the project. We provide superior craftsmanship and offer our services at excellent prices. With regular roof inspections from Roofing Monkey, your roof will be able to last several years longer. The people of Wisconsin can count on us for watertight roof systems!
Single-Ply Roofing Experts
Since we specialize in commercial roofing, we are often called to work on single-ply roofing systems, such as TPO, EPMD, or PVC. With many years of single-ply roofing experience, our craftsmen are capable of delivering great results on any sort of single-ply roofing project. If your building is protected by single-ply roofing, give our team a call for all your roofing needs!
Our Services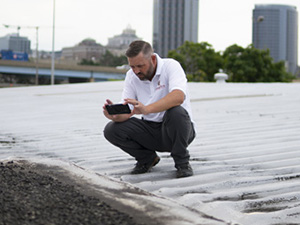 Since the roofing specialists at Roofing Monkey are extremely versatile, we are able to offer a multitude of commercial roofing services. The people of Wisconsin can count on our team for roof inspections, repairs, new roof installation, and more. We are always looking for the most cost-effective solution. That's why we do what we can to improve and maintain the condition of our clients' roofs, so that costly roof replacements can be avoided.
Energy Efficient Roof Systems
At Roofing Monkey, we do what we can to improve the energy efficiency of the buildings that we work on. We do this by installing seamless, reflective, and well-ventilated roof systems that keep a building cooler. With our team handling your building's roofing needs, you could be looking at major savings on energy costs!
Call Us Today!
If your commercial building is in New Richmond, WI, the experienced crew at Roofing Monkey has all your roofing needs covered! It all begins by calling us at 715-716-6493 to set up a free roof inspection. From there, we will come up with a solution that caters to the unique needs of your roof!