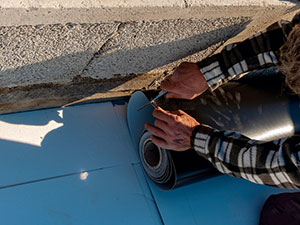 In the reroofing process, a new layer of shingles is used on top of the existing roof layer or in its place. It renovates the roof of your business premises, thereby adding more years to its basic lifetime. Roofing Monkey feels proud to be the number one choice of industrial building owners in Lakeland, Wisconsin for all sorts of roofing services, including re-roofing. For many years now, we have been providing top-class roofing services to the industrial building owners of Wisconsin. Thanks to our impeccable work history and customer support, we have been able to stay at the very top. Hence, if you are a commercial building owner in Lakeland, WI, you can reach out to us at any time at 715-716-6493 for a durable re-roofing service!
Project Completion in a Timely Manner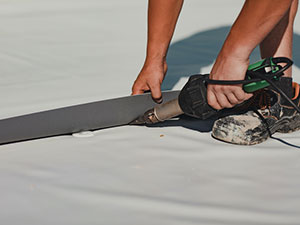 As a business building owner who needs to tackle their re-roofing project without any unnecessary delay, the proficient roofers of Roofing Monkey have got your back. As it happens, they are the best in the business when it comes to working out the time it takes for a roofing project to reach its conclusion. Thanks to their unshakeable tenacity and dedication, they are always able to come through.
A Customized Re-Roofing Service
A re-roofing project consists of various intricacies. For starters, to get rid of the existing layers of your roof, our professional craftsmen start off by tearing all the current roofing down to the roof deck. With that out of the way, they inspect your roof in detail, after which they divert their attention toward the re-roofing process. Considering your budget and preferences, they carry out a custom-tailored re-roofing process.
A customized and top-class re-roofing service from our well-known roofers also means that you can say goodbye to a variety of inexpensive roofing damage in the future.
Call us today!
If you are on the lookout for a renowned roofing brand in Lakeland, WI, for a re-roof service, Roofing Monkey is your best bet. We know what it takes for your roof to get back on track. Call us today at 715-716-6493 and we will deal with the rest!