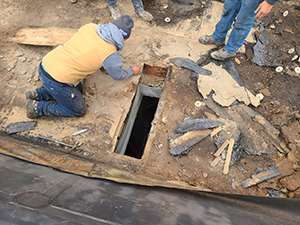 Rubber roofs are extraordinarily durable and last for decades, making them one of the first-grade choices for commercial buildings. Nonetheless, similar to other types of roofing systems, a rubber roof can withstand the weather extremities of different seasons for a long time. Sooner or later, it'd incur various issues. If you own a commercial building in Hudson, WI, you can count on Roofing Monkey to handle all your roofing needs, including repairs. We offer you inexpensive and efficient rubber roof repairs that get your roof back to its prime. If you want more information about the type of roofing services that we offer, just reach out to us at 715-716-6493 whenever you want!
A Thorough Roof Inspection Service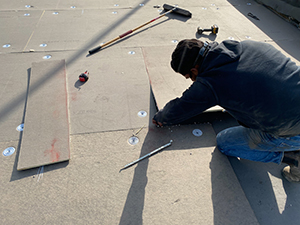 Without the full and meticulous inspection of your roof, no roofing service can bear fruit since the concerned roofers won't have to be entirely mindful of the problems. That is just the reason why the seasoned roofers of Roofing Monkey always kick off their service by conducting a detailed inspection of your rubber roof. Doing so allows them to sniff out precisely what is wrong with your rubber roof. Whatever it turns out to be, you can trust our seasoned roofers to have the required capacity to put it to bed for good!
High-Quality Roofing Materials
In order for roof repairs or the relevant roofing service to be successful, besides the top-class craftsmanship of the concerned roofers, the usage of supreme roofing materials is mandatory. At Roofing Monkey, we have access solely to roofing materials from the most renowned roofing brands in Wisconsin. Thanks to their vast experience, our qualified roofers know exactly how to use these materials in the best possible way.
Get in Touch with Us Today!
We won't let you deal with your rubber roof alone. If you own a commercial building in Hudson, WI, or the nearby region, you can put your trust in the expert roofing team of Roofing Monkey. Reach out to us at 715-716-6493 and we will apply the mandatory repairs to your rubber roof!