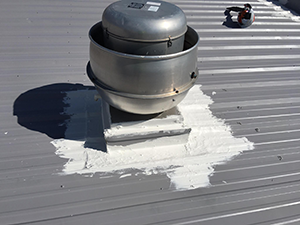 A flat roof is quite popular amongst the commercial and industrial building owners in Hudson, WI. There are scores of roofing companies offering services for flat roofs. This, in turn, means that there are greater chances for you to be tricked by unprofessional roofers. Whatever the cause of your deteriorating flat roof, whether improper installation or poor maintenance, it will encounter problems sooner or later. To get rid of these issues on the first go-round, you need to have a high-quality repair service at your disposal. When it comes to high-quality roofing services, including roof repairs, the reputed team of Roofing Monkey is always at the ready to serve you. Our seasoned roofers are fully capable of putting your roof on the pathway to success, regardless of how problematic the issue at hand is. Hence, if your flat roof is in a weakened state, you can get in touch with us anytime at 715-716-6493!
Professionals in Flat Roofing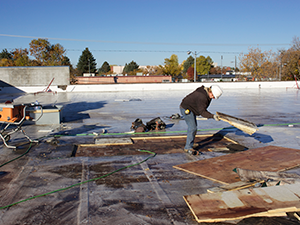 Most of the roofers in Wisconsin are not equipped to take on flat roofing systems. Consequently, while they are tackling the problems on your flat roof, even greater problems can pop up on your roof, causing a complete mess for you in the future. Roofing Monkey, on the other hand, specializes in flat roofs and other roofing systems. With a firm grasp on the basics of a flat roof, they have what it takes for your roof to continue performing optimally.
Customized Repairs
For any roofing service, with the inclusion of roof repair, to bear fruit, it must be customized as per the needs of the roof at hand. Roofing Monkey is renowned across the state of Wisconsin for its customized repairs. Before starting any roofing job, we inquire about your choices and budget. Once we have evaluated your roof fully, we will provide you with a no-cost estimate.
Call us today!
Are you on the lookout for flat roof professionals in Hudson, WI? Just reach out to Roofing Monkey at 715-716-6493. Our roofing technicians can conduct a quick inspection of your roof and then carry out the required repairs in an effective manner.