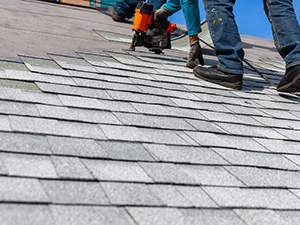 Investing in a new shingle roof can improve the safety, comfort, and value of your building. When you work with a trusted contractor, your new roof will provide protection and increase your property's visual appeal. The team at Roofing Monkey in Seymour, WI, is known for their reliable shingle roof replacement services. To schedule your appointment, call us today at 715-716-6493!
Understanding Shingle Replacement Services
During a shingle roof replacement, your contractor will remove old, broken, or worn-out shingles and replace them with new ones. Due to their low cost, long lifespan, and ease of installation, shingles are a common roofing material for residential and commercial buildings. However, weather, aging, and other factors can damage shingles over time, resulting in leaks and other problems.
Replacing your shingle roof offers several benefits. To begin with, you can prevent leaks and water damage to your building's structure. After all, damaged shingles can allow water to leak into your walls and ceiling, resulting in damage that may be costly to fix. A new roof can also increase your building's energy efficiency by eliminating leaks or cracks, which will reduce your utility bills.
Partnering with Us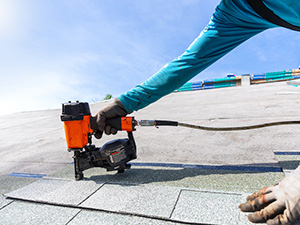 If you are looking for dependable and knowledgeable roofing services, we should be your first choice. Thanks to our commitment to customer satisfaction, high standards, and wide range of roofing services, many building owners in the area trust us.
Our team can flawlessly complete any project, such as installations, repairs, or maintenance, thanks to our knowledge and experience. We ensure all our team members are trained in the most cost-effective and eco-friendly strategies available. Considering our solid reputation in the area, you can trust our crew to provide the roofing solutions you need!
Our craftsmen use Conklin products, which is one the most trusted brands in the country. Thanks to our partnership with them, we are able to provide these products at discounted prices to our valued customers. We offer a wide range of services in addition to shingle roof replacements, including cool roof solutions, coatings, and inspections.
Call Us Now
Are you a building owner considering replacing your shingle roof? If so, partner with the team at Roofing Monkey in Seymour, WI. Call us today at 715-716-6493 to learn more!