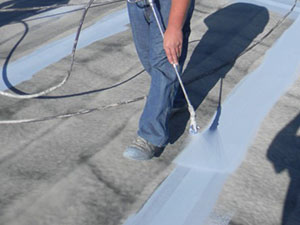 Roofing Monkey is honored to be a reputable commercial roofing contractor in the Onalaska, WI area and we know that continually providing our customers with only long-lasting roofing solutions is just one reason we remain at the top. Providing first class customer service and workmanship are never a question when you have the roofing professionals at Roofing Monkey working for you and we utilize only the finest roofing products on the market that will help your roof succeed. While it may seem like the summer will never arrive with the late spring snow we've seen, don't be fooled as it will soon be here with storms right behind. Make sure your building's roof is ready, call Roofing Monkey today at (715) 716 – 6493.
Inspections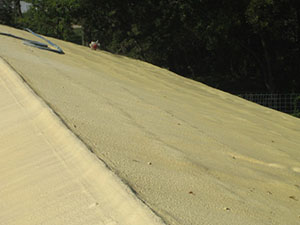 Roof inspections from our crew will leave you knowing exactly what your roof requires to maintain or get back to its top form and because we're a full-service roofing contractor, anything your roof might need can be handled right away by our skilled professionals. Many times, when we have a customer dealing with a roof in need, we're happy to say repairs and restorations could be just the solutions your roof is due for!
Repairs and Restorations
Oftentimes, we'll hear from new customers when they believe their roof is due for replacement and after a thorough inspection, we frequently find that roof repairs and restorations can help get you a few extra years from the existing roof you already have! A new roof is a substantial investment and while it's a service our professionals are ready to handle, it's one we always work to make sure is necessary. Don't let a premature roof replacement waste your time and money, work with the honest roofing professionals at Roofing Monkey and your roof will always get just what it needs to last properly.
Reach Out Today
When you need a professional commercial roofing contractor to inspect your roof so you can be certain it will keep things protected without question all summer long, Roofing Monkey is the go-to team of professionals for those in Onalaska, WI and the surrounding areas. Repairs, restorations, replacements, you name it, and we'll get things taken care of in no time! Reach out today at (715) 716 – 6493.