When going over the list of commercial and industrial roofing contractors in Lakeland, WI, you will encounter a lot of companies offering you the service you need. However, to be able to determine the best one for you requires you to have a deep understanding of the construction industry. Amongst the most significant elements, you should consider are the recent reviews of the customers of the company that you are inspecting. Anyway, let us cut to the chase for you by getting you familiarized with Roofing Monkey. As apparent from the testimonials of our clients, each one of our services is conducted with unmatched workmanship and top-quality roofing materials. Feel free to get in touch with us right away at 715-716-6493 and we will eliminate all your roofing woes!
We Prioritize What's Best for You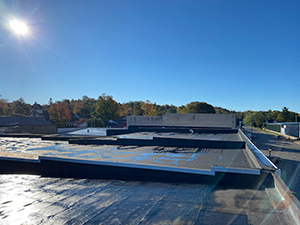 Scores of commercial roofing companies in Wisconsin house unprofessional roofers, who are in the business for money and money only; save yourself from their deceit. On the contrary, Roofing Monkey houses a tried and tested roofing team that has your best interests in mind. Due to their unmatched commitment and focus, they are always able to provide top-grade services at affordable prices!
Customized Solutions
At Roofing Monkey, we understand that each commercial roof has its distinctive needs. That is just the reason why as required by the concerned, we custom-tailor our services, taking into account your needs, interests, and your budget. With scores of roofing contractors offering the same roofing services, the custom-tailor service of our roofers is what sets us apart!
If you want more information on our customized solutions, all you need to do is just ring us a bell!
Reach Out to Us Today!
Is your commercial roof based in Lakeland, WI? Well, then look no further than vetted roofers of Roofing Monkey. Our roofing specialists have the capacity to tackle whatever might be causing problems for your roof. Schedule an extensive inspection from our renowned team by giving us a call today at 715-716-6493!