Commercial roofs last far longer when they are inspected regularly and receive all the necessary commercial roofing services within a reasonable timeframe. If you are in River Falls, WI, choose Roofing Monkey for the best results! For expert roofing assistance, start by calling us today at 715-716-6493!
Roof Inspections & Maintenance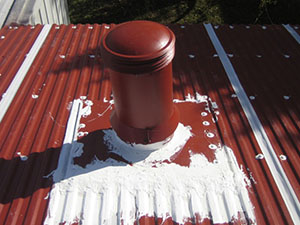 As one might expect, roofs that are inspected regularly are more likely to receive crucial roof maintenance. At Roofing Monkey, we do our best to help our clients get as many years as possible out of their commercial roofs. We're comfortable with customizing roofing solutions for each client so that their roofs receive optimal solutions!
Roof Restoration
The top roofing companies can extend the life of commercial roofs so that roof replacements are not needed as frequently. Certainly, restoring commercial roofs at the right time is one of the most effective ways to save on a commercial roof! Roofing Monkey uses high-performance roof coatings to help roofs last substantially longer!
Roof Replacements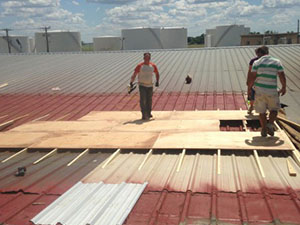 Replacing commercial roofs is nothing new to the seasoned craftsmen at Roofing Monkey! We will have your new roof installed the right way. Our insured roofers have experience installing all sorts of commercial roofs. If it seems like it might be time for a new roof, we will come by soon to have a look and can give you a free estimate on the project!
Why Roofing Monkey?
There may be a lot of commercial roofing companies out there, but few of them are even close to being as well-rounded as Roofing Monkey. We manage to provide first-class roofing services at low prices to clients across the state of Wisconsin. We know this area well and will continue to offer excellent customer support and customized roofing solutions! Plus, Roofing Monkey makes it easy with free roof inspections and free estimates!
Call Us Today!
Getting comprehensive commercial roofing services at great prices is easy when you call Roofing Monkey at 715-716-6493. We are confident that we can help get more years out of your roof and save you big down the road. Our team is excited to help out more people in River Falls, WI!