Roofing Monkey is a full-scale commercial roofing contractor. Our team in Tomah, Wisconsin, provides a range of roofing services at an economical rate so that businesses around us can flourish. Along with roof installation and repair services, we specialize in restoration services as well. We keep updating our goals and services to stay relevant with the times and participate in saving the environment and achieving sustainability. To find out more about our goals, and products you can read on or call us at 715-716-6493.
Products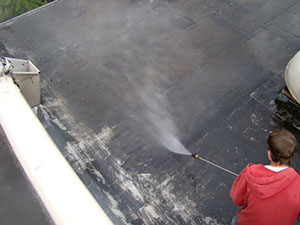 With every contract, our team aims to improve our client feedback and the overall service that we provide. Our company goals and the products we use also help uphold the quality of service that we provide.
After experimenting with a lot of commercial-grade coatings and products, we have settled upon a winning combination that yields great results for all our clients and their roofs. We pride ourselves upon using American products that are well established in this industry. We mainly use products from Conklin, as it is a well-established manufacturer that has gathered its experiences for almost 40 years.
Goals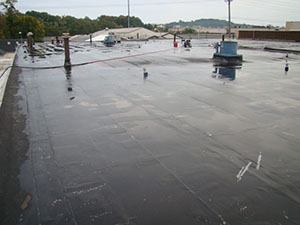 Our main goal is client satisfaction. We firmly believe in our motto of "A job well done is worth twice done". Our team puts in twice the effort every time they are sent out to do a job on one of our client's commercial buildings. This ensures that the end product is always durable and satisfactory for our clients. We also take client complaints very seriously. So, if you have any complaints about our staff or the job that they have done then call us immediately on our number.
Our other goals consist of being environmentally friendly and energy efficient. This means that our practices involve energy-saving methods that help make this business more sustainable in the long run. Our practices also involve substances and products that are environmentally friendly. You will not find any harmful chemicals or other damaging residue left behind after our team has finished their job. We also hold the same environmentally friendly expectations from our clients since they have to continue being productive under the roof that we restore!
A major goal of all our projects includes making them resistant to the weather of Tomah, Wisconsin. Thus, most of our projects are waterproof, while some are fire resistant as well. To find out what aspects will suit your roof best, you can call us and book an appointment.
Reach out Today!
Our goals and products help us provide the best commercial services in Tomah, Wisconsin (and nearby areas). To find out about our long list of commercial services, you can call us at 715-716-6493. The Roofing Monkey team is eagerly waiting to serve you and answer any of your queries and we're honored to be a leading roofing contractor in the area.