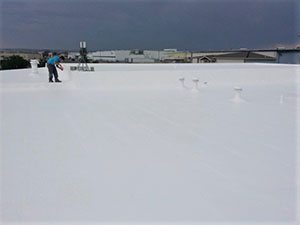 Here at Roofing Monkey, one area we focus on is efficiency. Your commercial roof was designed to last for decades and ensuring it can always get the job done efficiently is a guarantee when you hire the professional roofing technicians at Roofing Monkey. As a full-service commercial roofing contractor, it should come as no surprise that we're here to help you get the most from your commercial roof and one way we can continue to do this for our customers throughout Tomah, WI and the surrounding areas is with our trusted roof coating solutions. Roof coatings, or roof restorations, are an incredible commercial roofing service that can be completed many times during your roof's life and this service can have your old roof performing like new again! Call Roofing Monkey today at (715) 716 – 6493 and make sure your roof is ready for any storms we'll see this summer.
Restore It!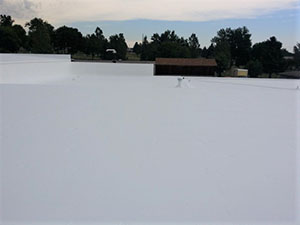 Don't jump to a roof replacement before finding out if a roof coating or restoration is the right solution. Premature roof replacements continue to waste money and time for building owners and more across the country and that's a statistic we always work to help our customers avoid. Roofs are resilient and they were designed to last so it only makes sense to find roof replacement alternatives anytime you can. Most types of commercial roofing systems are great options for roof restorations and at Roofing Monkey we restore all types of roofs including metal, TPO, PVC, EPDM, and more!
Roof coatings and restorations are an affordable solution that can also help to lower your building's utility costs over time as they are highly reflective. Remember when we talked about efficiency? This is one area we meant it for, roof coatings can help to keep your entire building more efficient and in a world with so much waste, let's save any way we can!
Reach Out Today
If you've been told your roof is due for replacement, don't fret before you call Roofing Monkey and get a second opinion. We're happy to provide those in the Tomah, WI area with a free estimate on a fresh roof coating application and we'll give you honest answers anytime you call on us. Reach out today at (715) 716 – 6493.