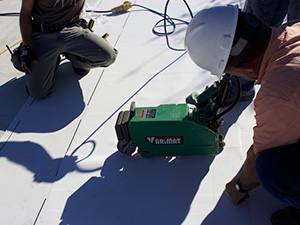 The roof on your commercial property is one of your most important assets. Not only does it protect your building from harsh weather, but it is also a costly investment. If your commercial building is in Chippewa Falls, WI, the well-known contractors at Roofing Monkey can offer you a range of commercial roofing services, molded to your specific needs. The excellent roofers at our company have many years of experience in solving all kinds of commercial roofing problems. They are always ready to provide our customers with excellent service. Get in touch with Roofing Monkey today at 715-716-6493! We will provide you with the exact services your commercial roof needs.
In-Depth Roof Inspections
The first step in any commercial roofing service is a roof inspection. Keep in mind that commercial building owners should schedule regular inspections throughout the year.
Through our comprehensive and thorough roof inspections, we can detect any problem with your roof before it worsens. Reach out to us for more details on our roof inspection programs!
First-Grade Repair Services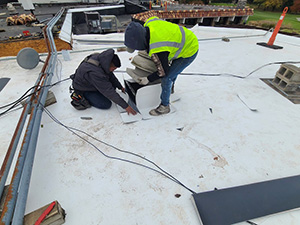 No matter how well your roof is maintained, roofing problems are almost impossible to avoid. However, don't worry! With the first-grade roof repair and restoration services at Roofing Monkey, we will be able to repair your roof as soon as you let us know of any problems. Informing us quickly of any issues will help you avoid costly repairs in the future.
Even with the expert roofers of Roofing Monkey working on your roof, a complete replacement will be necessary at some point. Thankfully, our crew is very experienced in roof replacements. We can offer a wide range of choices to fit your budget. Choose the one that is best for you!
Reach Out Today!
Do you need help from commercial roofing professionals for your building in Chippewa Falls, WI? Look no further than Roofing Monkey! Our roofing team is known across the state for its world-class craftsmanship and durable solutions. Reach out to us any time at 715-716-6493. We will be glad to explain more about our long-lasting and affordable commercial roofing services. Come see for yourself why so many building owners in Wisconsin choose us!