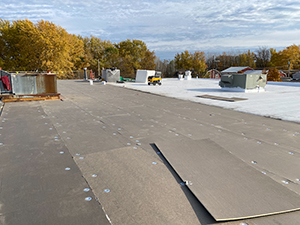 The re-roofing process involves installing a new layer of shingles on top of the existing layer on your roof. It serves to renovate the roof covering on commercial premises and add many more years to the lifespan of your commercial roof. Roofing Monkey is proud to be the premier choice of commercial building owners of Wisconsin for all kinds of roofing services, including re-roofing. For many years, we have been providing world-class roofing services to the commercial and industrial complex owners of Wisconsin. Due to our stellar work history and customer support, we have been able to maintain a top-notch reputation. If your commercial building is in Chippewa Falls, WI, get in touch with us at 715-716-6493 for a long-lasting re-roofing service!
Timely Project Completion
For industrial building owners who need their re-roofing project completed without any unnecessary delays, the qualified roofers of Roofing Monkey are the right choice. They are the best in the business and can correctly estimate the time it will take to complete a roofing project. Due to their unwavering dedication and tenacity, they are always able to deliver.
Personalized Re-Roofing Service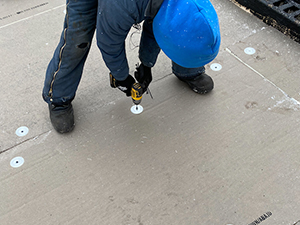 A re-roofing project has several steps, the first of which is getting rid of the existing layers of your roof. Our expert roofing technicians begin by tearing all the existing roofing down to the roof deck. After doing that, they carry out a detailed inspection of your roof. Once they assess the results of this inspection, they continue with the re-roofing process. They personalize the entire re-roofing process, taking into account your budget and preferences.
A personalized and top-grade re-roofing service from our reputed craftsmen also means that you'll avoid costly roof damages in the future. When you combine that attention to detail with our unwavering customer service and high quality materials, you have a re-roofing project you will be happy with for decades.
Reach Out Today!
If you are in search of a renowned roofing company in Chippewa Falls, WI, for a re-roofing service, Roofing Monkey is your top choice. Thanks to our fully trained and insured technicians, we know what it takes for your roof to stay in good condition. Get in touch with us today at 715-716-6493 and let us do the rest!