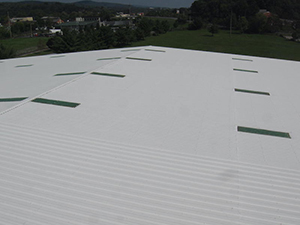 When it comes to a commercial metal roof, it is crucial to have trustworthy roofers at your disposal. This is because metal roofs are far more costly than other types of commercial roofs, so they must be treated with special care. If your commercial or industrial building is in Chippewa Falls, WI, you can get in touch with Roofing Monkey any time at 715-716-6493 for a free estimate for metal roofing services.
Inspecting Your Metal Roof in Detail
There are various reasons why a detailed roof inspection can be useful. At our company, we provide an extensive and affordable roof inspection service. As soon as we inspect your roof, we will be able to detect any issue or potential issue that your roof may have. As a result, you don't have to spend a large amount of money on hidden problems that flare up in the future. Through our roof inspection service, we are also able to determine what steps we must take for your roof's maintenance.
Metal Roof Restoration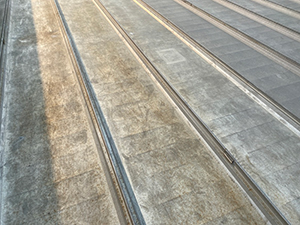 If you want to use your metal roof for as long as possible, you should consider having it restored in a timely manner. Regardless of the type of metal roof restoration service you need, you can trust Roofing Monkey. Through our roof coating service, we can ensure that your roof is flawless and that it will last for many years to come.
In addition to the excellent craftsmanship of our roofing specialists, we boast an impeccable track record with our clients. You can rest assured that your project is in capable hands when you choose Roofing Monkey.
About Roofing Monkey
At Roofing Monkey, our reputable roofing team has decades of experience in the construction industry. Therefore, we are suited to take on an array of commercial roofing projects, including metal roof projects.
Reach Out to Us Today!
If you are a commercial building owner in Chippewa Falls, WI, and you have a metal roof that needs to be restored, repaired, or even replaced, Roofing Monkey is your premier choice. Regardless of what type of roofing service your building may need, we are here to help. Give us a call today at 715-716-6493 and we will provide you with further details! We look forward to partnering with you.