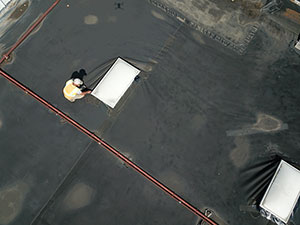 A commercial roof requires a massive investment for its construction, whether we refer to the costs or the time involved. Therefore, it ends up having a lifespan of many long decades. However, regardless of how perfectly your commercial roof has been built, without due maintenance, it can fall prey to the acute climate of Wisconsin, which results in heavy losses to its structure. A roof evaluation is an inseparable part of any roof maintenance program, as it sniffs out the issues concerning your commercial roof, as a result of which the concerned roofers can apply needed solutions. The roofing technicians of Roofing Monkey are known across the state of Wisconsin for their matchless roof inspections. For a long time now, they have been assisting the commercial building owners of Hudson, WI. It is an honor for them to be able to serve you as well. Give them a call today at 715-716-6493 to get started!
Custom-tailored Estimates!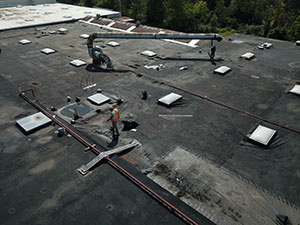 If you give a call to the principled and talented roofers of Roofing Monkey, they will leave for your commercial building right away to carry out a low-budget roof evaluation. Using their findings, they would come up with a no-obligation and no-cost estimate of your roofing job.
Personalized Roofing Programs
The roof inspection programs that Roofing Monkey offers are designed to keep in mind the unique needs of your commercial roof. As soon as you show your agreement with the project, our seasoned roofers make sure to carry out a tidy job. From the onset to the end of the project, they stay with you every step of the way, answering all your queries and making sure that everything meets up to your desires!
Give Us a Call Today!
If you are a commercial building owner, you would obviously want to be cautious with regard to your roof. Therefore, you need to have a reliable roofing company at your disposal for your roof inspection. If you happen to be based in Hudson, WI, Roofing Monkey should be your first choice. Give us a call today at any time at 715-716-6493 and acquire the roofing service you want!