When a building has a roof leak in La Crosse, WI, people can count on Roofing Monkey for top-quality roofing services. Our experts have been solving tough rubber roof problems for a long time. Give our experts a quick call today at 715-716-6493 for a rubber roof repair.
Finding Roof Leaks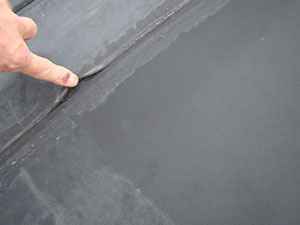 A lot of roof repairs are unsuccessful because the roofing company that was hired did not do a good job of roof leak detection. With Roofing Monkey, you can rest assured that all of your rubber roof leaks will be found from our experienced roofers. On rubber roofs, we pay close attention to the seams and check for any cracks, bubbles, or punctures in the membrane.
Rubber Roof Experts
As a common kind of commercial roof, it's no surprise that the roofers at Roofing Monkey have spent a lot of time repairing, maintaining, and replacing rubber roofs. We have figured out optimal solutions to a range of rubber roofs over the years! If you are looking for a company that you can rely on for an effective rubber roof repair or service, you have come to the right place!
Top Roofing Materials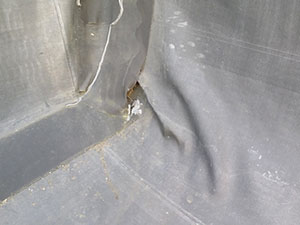 There are plenty of factors that affect the longevity of a commercial roof. The quality of our roofing specialists will ensure that your roof receives the craftsmanship it needs to excel. On top of first-class craftsmanship, our team uses proven roofing materials. These materials help roofs last longer and also make buildings more energy efficient.
Our Services
Roofing Monkey has no shortage of commercial roofing solutions! We do it all and take on repair, restoration, and replacement projects in the state of Wisconsin!
Call Us Today!
Roofing Monkey has a team that is always prepared to take on more rubber roof repair projects! If you are in La Crosse, WI, we look forward to helping you get your roof back to being fully leak-free. Just contact our team today at 715-716-6493 to find out a bit more!