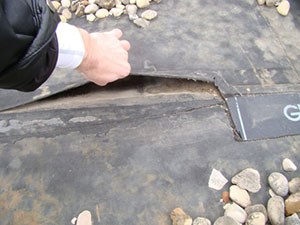 Rubber roofs, also known as EPDM roofs, are a wonderful option for commercial and industrial buildings across the country and they are an especially dependable option for building owners and property managers in the Hudson, WI area. With our everchanging temperatures, this reliable roofing system can expand and contract to help avoid cracks and tears. Rubber roofing systems have been around for decades and continue to keep things protected with confidence. Like anything, rubber roofs will require repairs and services throughout their lives to ensure they can continue to get the job done right. When that times comes, trust in the team at Roofing Monkey to get your roof the specific care that it needs to stand the test of time. For professional rubber roof repair services and more, reach out today at (715) 716- 6493.
Quality Repairs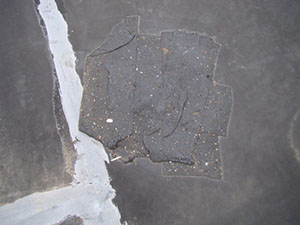 When you choose to work with the experts at Roofing Monkey for any of your commercial roofing needs throughout Wisconsin, you can be sure any repairs or services we perform on your roof will always be done with only quality products that when combined with our roofer's superior workmanship, will have your roof set up for success. Long lasting, dependable roofing solutions and services are what we provide here at Roofing Monkey and we're sure you'll love the protection you get from your roof after we've done the work! Anytime you have roofing questions or concerns, we're just a phone call away!
Trust the Experts
Even a small repair or service should be handled by knowledgeable professionals. When you trust your roof to just anyone for any repairs or services, it could mean lackluster repairs which could in turn lead to a shorter life for your roof. With such a major investment, it just makes sense to trust it to the experts that will keep it performing like new season after season! Get the most from your roof with the team at Roofing Monkey!
Call Today
When you need rubber roof repair services in Hudson, WI, or in any of the surrounding areas, call on the expert and experienced team at Roofing Monkey. We bring a full list of commercial roofing services and solutions that help roofs stay in prime condition all year long. Give us a call today at (715) 716 – 6493 and let take care of all of your roofing issues.