Top-grade commercial roofing services keep a roof in optimal form for multiple decades to come. There are diverse commercial roofing services out there, such as leak detection, roof repairs, roof coating, and whatnot, that are designed to add to the standard lifetime of a commercial roof. At Roofing Monkey, we have all sorts of top-quality services for our customers. If your commercial or industrial premises are located in Hudson, WI, feel free to give us a call at 715-716-6493 and we will be on hand to serve you!
In-Depth Roof Inspection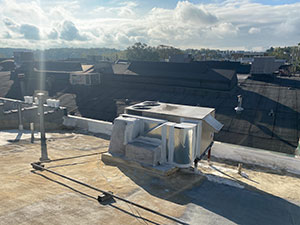 A roof inspection must be carried out before the initialization of any commercial roofing service. At Roofing Monkey, regardless of the type of roof you have, our seasoned roofers have the skillset to conduct an in-depth inspection of its surface. While doing so, they can sniff out the greatest concerns before they turn into a headache and result in costly repairs down the line.
In general, your commercial roof must be inspected at least twice throughout the year. Nevertheless, if you remain unsure about its condition, you can always get in touch with us for an inexpensive roof inspection service.
Long-Lasting Repairs, Restorations, and Replacements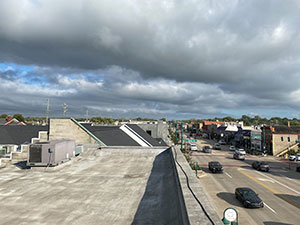 If your commercial roof detracts from its road to longevity, depending upon its condition, it could need service, such as a repair, coating, or if we talk about the worst-case scenario, a full-fledged replacement as well. Whatever the case is, however, our renowned roofers will always do their very best to appease you to the fullest.
Get In Touch Today!
The acute climate of Wisconsin can take its toll on your commercial roof. Hence, you need to have access to dependable commercial roofing services. If you are a commercial building owner in Hudson, WI, your best choice is none other than Roofing Monkey. Get in touch with us at 715-716-6493 and we will handle the rest!