Shingles are a great way to strengthen your roof and improve its aesthetic appeal. Shingles can be installed on various roofing types and provide a wide range of benefits. However, it is crucial that you choose a reliable contractor for your installation project. If your building is in Pine Grove, WI, Roofing Monkey should be your first choice. Call us today at 715-716-6493!
Benefits of Shingles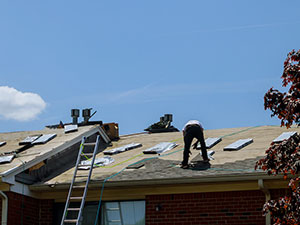 Shingles are flat rectangular pieces that are often made of wood, asphalt, composite, or other roofing materials. They are applied starting at the roof's base and overlap each other. Shingles offer a wide range of benefits for property owners.
Design
Shingles come in various colors and designs. This allows you to improve your roof's design and make it more appealing. This can also raise the value of your home.
Energy Efficiency
Shingles help increase your roof's energy efficiency. Asphalt shingles, for example, provide an underlayer that decreases the energy consumption of your building. Shingles are an investment that will reap rewards in the future!
Resilience
If high winds are a problem in your area, shingles can be very helpful. They can also help prevent water damage and provide protection against algae or mold. Shingles can also be a great way to add a fireproof layer to your roof.
Ease of Installation and Maintenance
Shingles are quick and inexpensive to install and simple to maintain. These factors make shingles a great choice for building owners.
How to Detect Damage
Shingles can tell you a lot about your roof's overall condition. Here are some warning signs to look for:
Cracked, brittle, or curled shingles
Sagging or missing shingles
Blistering
Degranulation
If you notice any of the above on your roof, call your contractor immediately. These issues need immediate attention. To make sure you take the appropriate steps, consult a professional for help.
Call Us Today
If your building is in Pine Grove, WI, and you would like help installing or maintaining your shingles, the team at Roofing Monkey is your best choice! We can help you solve your roofing problems. For more information, call us today at 715-716-6493! We look forward to working with you.