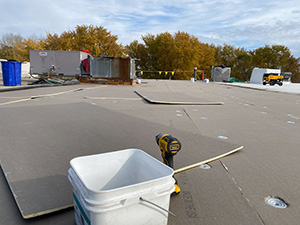 If you are a property owner, you understand that keeping your roof in optimal condition is vital. This is why you should invest in expert commercial roofing services to ensure your roof is safe and sturdy. If you're in Seymour, WI, the team at Roofing Monkey should be your first choice. We have the experience and skills you are looking for! To learn more, call us today at 715-716-6493.
Commercial Roofers
Professional contractors have the experience and skills necessary to care for your roof. Most of the time, it is almost impossible for non-professionals to perform these tasks. This is why it is always a good idea to partner with a trusted contractor.
Moreover, a professional will be able to detect any issues with your roof. They can notice small cracks or depressions that you may not have seen. As a result, your contractor can perform the necessary repairs and help you save money and time in the long term.
Common Services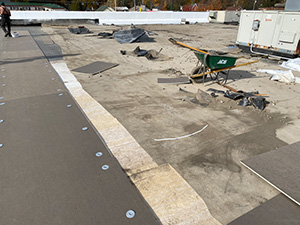 Here are some common services that roofing contractors provide:
Inspections
Roofing contractors offer regular inspections. It is important to schedule regular inspections to identify and resolve issues. All roofs are prone to wear and tear, so it is important to inspect yours for any problems. If you repair issues quickly, you can avoid more severe damage in the future.
Repairs
If your roof has sustained any sort of damage, then you need to perform the necessary repairs as soon as possible. If you leave issues unaddressed for a long time, you could risk severe damage. Be sure to call your roofing contractor so they can provide the services your roof needs.
Installations
There are various forms of roof installations. Whether it's a roof on a new construction, or a new roof on your existing building, our team can perform the job flawlessly. We will work closely with you to determine the best course of action for your situation.
Reach Out
If you're a building owner, you need to give your roof the care it deserves. Roofing Monkey in Seymour, WI, is the contractor for you! We can provide the services you need. To schedule your consultation, call our team today at 715-716-6493.