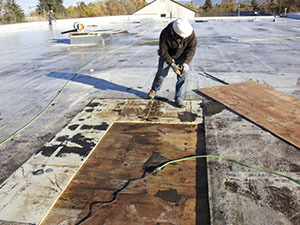 Those that are responsible for the roofs atop commercial and industrial buildings don't need the added stress of wondering if that roof is doing the job right. Roofing Monkey is the team of professional roofing contractors that you can trust to keep that stress away while also working to help you maximize the life you see from your current roof. This means that repairs and restorations are no match for our skilled professionals, no matter how complex that flat roof repair is, we come equipped and prepared to get it resolved properly on the first attempt. If you have a building with a roof in need around the Tomah, WI area, Roofing Monkey is ready to be your go-to roofing crew, reach out today at (715) 716 – 6493.
Quality Repairs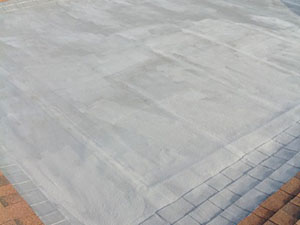 Keeping our customers satisfied continues to be a main goal we have here at Roofing Monkey and keeping your roof in its' best performing condition season after season is another. Thankfully, we can help both happen with our outstanding workmanship skills and high-quality roofing products. This combination helps us to continue to provide long lasting quality repairs and services on every roof we work on. We work quickly and effectively to get your roof repaired right away so you can be sure no water will be able to find its way in and cause damage to your roof or building.
Restorations
Most flat roofing systems are great candidates for roof coatings, or roof restorations and at Roofing Monkey, we proudly provide this service for a wide range of flat roofs including Metal, TPO, PVC, EPDM, and more. Whether you've just had your roof repaired or if you're just noticing your roof seems to be aging, a roof restoration could be the solution your roof needs!
Call Today
Don't let yourself fuss over the need for a flat roof repair on your commercial or industrial building. For those around Tomah, WI, Roofing Monkey provides first class solutions! Whatever type of flat roof you have, our roofing professionals will make sure it's always being handled appropriately. For trained, experienced roofers that will remain committed to you, call Roofing Monkey at (715) 716 – 6493.