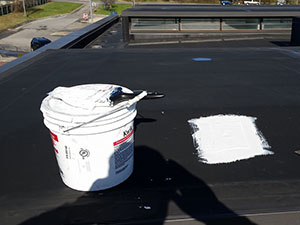 Flat roofs are a popular choice for commercial and industrial buildings across the country as they are a great option for covering large surface areas. Like any roof, in order to slow down the process of aging, flat roofs will require repairs and services along the way to ensure they can keep things protected with confidence.
There is a long list of available options when it comes to flat roofing systems and at Roofing Monkey, we repair, service, maintain, and install these roofs with the highest quality materials and highly trained experts. Whatever type of flat roof you have keeping things protected or whatever type you are looking at having installed on your building, you can trust in the professionals at Roofing Monkey to get things handled appropriately. Every roof is unique and our knowledgeable roofing contractors will make sure yours gets the specific care it requires to last. If you need flat roof repair services or if you need other help with your flat roof, call on the team at Roofing Monkey today. We're proud to offer our superior commercial roofing services throughout Hudson, WI, and the surrounding areas and we look forward to keeping you worry-free about your roofing system! Give us a call today at (715) 716 – 6493.
Repairs Done Right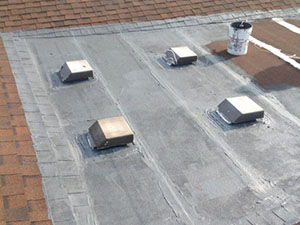 When you call on the team at Roofing Monkey for any of your commercial roofing needs, you can be certain that any repairs or services we complete on your roof will always be done with the highest quality products that will help your roof to last. Our professional roofers bring exceptional workmanship to every roof and make sure every necessary step is always taken to ensure your roof is ready to keep things protected for years down the road. We work hard to keep your existing roof in prime condition season after season and our long list of services helps this to happen. If your roof is due for a restoration, give us a call today to learn more about how this cost-effective solution can help you extend the life of your roof by years!
Reach Out Today
Looking for flat roof repair services that you can rely on in the Hudson, WI area? The team of professionals at Roofing Monkey is well equipped to handle all your commercial roofing needs with ease. Reach out today at (715) 716 – 6493, we'll be happy to provide you with a free estimate and take care of all your roofing issues!