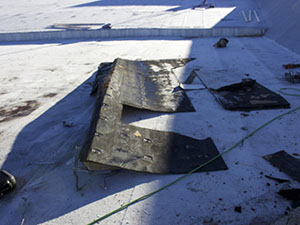 The majority of commercial and industrial roofs are flat or low slope meaning they require different care than your typical residential roofs that are pitched. Pitched roofs allow for better water drainage, snow runoff, etc., but because of the large surface areas atop most commercial and industrial buildings, flat and low slope roofs just make more sense. While flat and low slope roofs can be more prone to certain issues, if you have a team of commercial roofing professionals working for you, you won't have to stress about any of them! At Roofing Monkey, we specialize in commercial roofing systems and we've worked hard to build a team of knowledgeable experts that can handle anything from a simple flat roof repair to a complete flat roof replacement. Don't fret when you have a commercial roof in need in Marshfield, WI, call Roofing Monkey today at (715) 716 – 6493.
Restore It!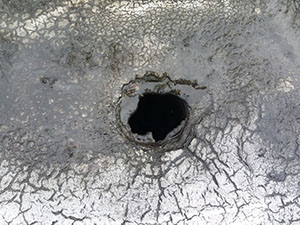 Just one great solution available for nearly all types of commercial roofing systems is roof restorations or roof coatings. This incredible service continues to be one of our most popular and for good reason! Being far more affordable than a roof replacement, but still offering many of the same great advantages, a roof restoration can deliver the same great watertight protection as a new roof. When applied at the ideal times, roof restorations can be reapplied as needed to ensure your roof can remain in top condition season after season. At Roofing Monkey, we use American-made products from Conklin roofing products for our roof coating and restoration services and these incredible products continue to prove themselves after decades in the roofing industry. Know you're getting the best of it all when you put your commercial roof in our hands!
Reach Out Today
If you have a flat roof in need of repair in the Marshfield, WI area, Roofing Monkey is the commercial roofing company you can count on. We specialize in commercial roofing systems and we know what it takes to help them succeed year after year, especially here in our climate! Don't worry about having a roof in need of repair or service, take a sigh of relief when you call on Roofing Monkey and know you'll have a reliable roof atop your building in no time. Reach out today at (715) 716 – 6493.