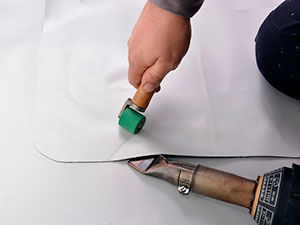 Due to their many advantages, flat roofs have gained popularity throughout the country. While weather and wear and tear may pose difficulties for owners, flat roofs are resilient and long-lasting. However, regular repairs and maintenance are necessary for your roof to perform effectively, avoid damage, and last for many years. Roofing Monkey in Altoona, WI, is one of the top roofing contractors in the state. Our staff expertly performs a wide range of roofing services, including flat roof repair services. Call us today at 715-716-6493 for more details.
Flat Roof Repair Services
Flat roofs are popular for both commercial and residential buildings. However, flat roofs can encounter difficulties due to weather exposure, wear and tear, or incorrect installation.
One of the most important reasons to schedule flat roof repair services is to avoid water damage. Flat roofs are more vulnerable to water damage than other roofing types, because they lack the slope that pitched roofs have to allow water to drain properly.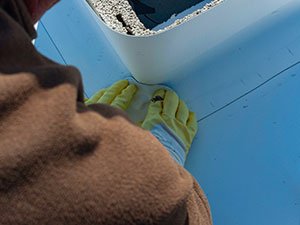 In addition, maintenance and repair services can help you extend your roof's lifespan. Detecting and resolving problems in a timely manner can prevent them from growing into bigger issues.
Unfortunately, some property owners delay their roof repairs. However, this increases the risk of severe damage. If you suspect your roof has sustained damage, schedule an inspection as soon as possible! This will save you both time and money in the future.
Why Choose Us
We are a full-service commercial roofing company in Wisconsin that offers a wide range of roofing services for homes and businesses. Our skilled team is committed to providing high-quality roofing services at reasonable prices.
Clients should trust us, as we are committed to only using the highest quality roofing materials. We use these products to provide our valuable customers with long-lasting and dependable roofing solutions.
We are recognized by the Better Business Bureau (BBB). This highlights our team's commitment to providing reliable services and excellent customer service. Come see for yourself why so many in Wisconsin choose us!
Our crew is equipped to handle all your roofing needs, regardless of their size or complexity. Our team is also licensed and insured, and we adhere to stringent safety regulations to protect our clients and their property during the entire process.
Reach Out Today
If your building is in Altoona, WI, and you would like to schedule flat roof repair services, call the experts at Roofing Monkey at 715-716-6493!