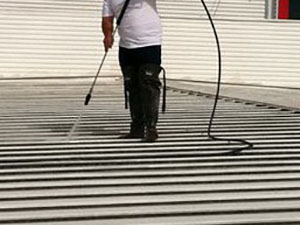 When you're on the hunt for commercial roofing companies servicing the Onalaska, WI area, look no further than the experienced commercial roofing professionals at Roofing Monkey. As a full-service commercial roofing company, we're here to keep your business, employees, and more protected with confidence and we have the complete list of services available that will help to keep your roof in its peak performing condition. From repairs to replacements and all services in between, you can stay focused on your other tasks at hand knowing we've got everything your roof needs covered. Reach out today at (715) 716 – 6493 and find out what your roof needs to keep things protected throughout the year.
Affordable Solutions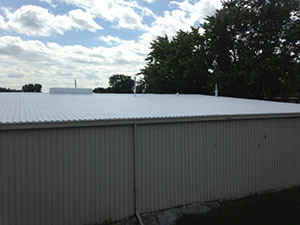 When you put your roof in our hands, you can rest easy knowing we'll work to keep your roof as the low maintenance investment it was designed to be. While commercial roofing systems are a significant initial investment, they are often ones that don't require breaking the bank to keep them in prime condition and at Roofing Monkey, we're proud to bring you a long list of affordable roofing services and solutions. We also use only quality products that will keep our repairs and services held up for the long term.
Safety Matters
When hiring a new commercial roofing company, it's important to know they're properly licensed and insured as roofing can be a dangerous feat for all involved. We have experienced roofing professionals that keep safety at the fore front of every job, and we keep our jobsites clean and organized because we know this is just one step in ensuring the safety of our customers and our roofers. Hire a company that will keep you and your roof a priority from the start until long past the finish!
Call Today
If you've been searching for available commercial roofing companies around Onalaska, WI, Roofing Monkey is the team of professionals you can trust to get your roofing needs resolved right away. Every roofer on our crew is committed to providing our customers with nothing but the best and that includes workmanship, customer service, and products! We work to leave you with a roof destined for success anytime we're on your roof, give us a call today at (715) 716 – 6493.