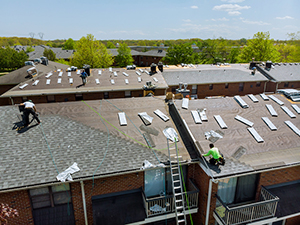 Do you want the roof of your commercial building to be protected with shingles? Well, there is no better choice than Roofing Monkey because our roofing crew is ready to offer all sorts of shingle roofing solutions to the home or commercial building owners of the St. Croix, WI area.
When you are in need, we will be on hand to serve you and save you time, money, and frustration. So, if your shingle roof is in trouble, feel free to reach out to us at 715-716-6493.
Trustworthy Crew
It is impossible for a roofing company to maintain a good reputation for long if it doesn't provide top-quality roofing services and great customer service. Over the course of its time in the construction industry, Roofing Monkey has proved its mettle repeatedly.
We ensure our team is highly trained, versatile, and extremely dependable. It is our goal to be our long-term roofing partner, and we prove it with every project completed.
Shingle Specialists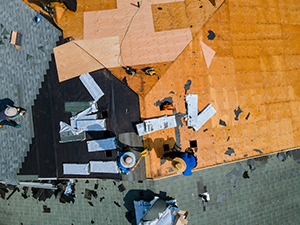 Our trained and insured roofers have been tackling problematic roofs in Wisconsin for many years and these include shingle roofs as well. So, you can rest assured that our professional roofers are fully capable of making sure that your home gets the attention it deserves. You can book a roof inspection from them and as soon as they complete it, they will offer you a no-obligation estimate.
There are a variety of problems, such as wind or misplaced nails, which can prove problematic for your roof. At Roofing Monkey, we specialize in leak detection and repair. Through our thorough roof diagnosis, we will figure out precisely where the leaks are on your roof and how they can be tackled.
Leading Roofers
At Roofing Monkey, we are honored to be able to serve our neighbors in Wisconsin. Our roofing team consists of qualified roofers, who bring their A-game to the table every time they take on a job. Apart from their matchless craftsmanship, commercial building owners of Wisconsin can trust us for top-grade roofing solutions at fair prices.
Call Us Today!
As a commercial building owner in St. Croix, WI, you can get in touch with Roofing Monkey for high-quality roofing solutions at fair prices. Our tried and tested team has proven why they are considered the best craftsmen in Wisconsin. Call us today at 715-716-6493 and have your roof inspected.