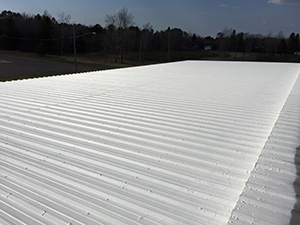 Do you own a building with a metal roof? If so, then you need to partner with a contractor who can provide top-quality commercial metal roof repair services. Even though a metal roof has a lengthy lifespan, it can still sustain a wide variety of damage. This is where the expert team at Roofing Monkey in Colfax, WI, can help. If you own a commercial or industrial building in the region, our skilled crew can provide the repairs you need. We have the knowledge and experience you are looking for! To get started, or to learn more about our services, call us today at 715-716-6493. We'll be glad to answer any questions you may have.
Top-Quality Repairs
Whenever you call our specialists, we will always begin by conducting an in-depth inspection of your metal roof. This inspection allows us to detect any problems that may be present on your roof. We work closely with you to determine the best course of action for your situation. After this, we will be able to conduct the appropriate repairs. Our team ensures to complete these repairs with premium roofing materials. This way, you can count on the results lasting for many years to come. We are passionate about giving our clients a roof that will stand the test of time.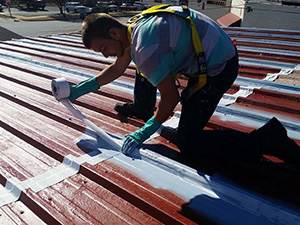 Throughout your metal roof repair project, we will keep you updated on the progress, address all your questions, and ensure that our work meets your expectations. We want you to be delighted!
Individualized Services
Our crew is known across the state for our tailored services. We make sure to customize our repairs according to your specific situation, including building type, needs, and budget. These tailored services mean that our clients are always satisfied with our work. We prioritize building long-term partnerships with our valued customers. Come see for yourself why so many property owners across the area continue to choose us!
Call Us Today
If you are a commercial or industrial building owner in Colfax, WI, and you are looking for top-notch metal roof repair services, you have come to the right place! With a wealth of experience in the industry, the technicians at Roofing Monkey know how to keep your roof in optimal condition. Call us today at 715-716-6493 to get started! We would be honored to serve you.